Vacation Designer:
A person who creates customized plans and builds dream vacations.
I don't sell flights. I sell complete dream packages. Anyone can go into a furniture store and buy a new sofa, but it takes a pro to make your living room sparkle. Someone who can piece together the components and leave you with a classy, well thought out living room design. When it comes to travel, that pro is me. You tell me what you want from your vacation, and I'll piece together the components and make your vacation sparkle.
.
I'm Jill Patterson, a professional travel agent. I've spent almost two years traveling continuously, seeking adventurous and beautiful destinations. I love helping adventure seekers, like you, turn their wanderlust into a reality by booking packages suited perfectly for you.
I work with clients worldwide, primary over the telephone. However, I do schedule in-person meetings with clients who live in my area. If you are interested in working with me, CLICK HERE to be redirected to my contact page.
I also provide a FREE online Facebook community where I provide exclusive informational destination videos, articles about outdoor adventure travel, cruises, motorcycle travel, sun vacations and much more.  If you are interested in joining the Chasing Adventure Facebook Group, CLICK HERE.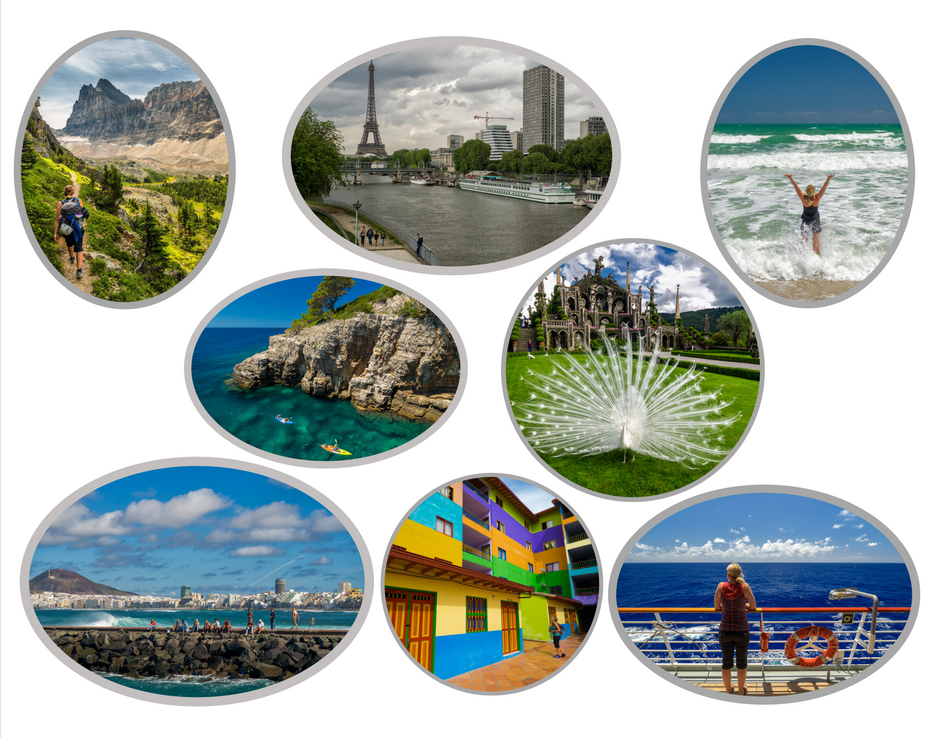 I grew up in rural Nova Scotia, Canada. A place where children are allowed to safely roam free. A place that allowed me to grow into my natural curiosity for the world around me encourage me to dream. I wanted to "go west" before I fully understood where "west" was, so it only seemed fitting that I would grow up and move west. I spent most of my adult life in Calgary, Alberta where I was employed as a home designer (architectural technologist).
My career taught me that even though the blueprints I worked with were standardized, I loved making tweaks, moving things ever so slightly to make a plan more perfect in the the home buyers eyes. I loved to design.
It was during this time that I also realized I didn't enjoy the 9-5 routine and being told what I should do and when I should do it. I craved a life designed by me, one where I could get up when I wanted, work when I wanted, travel when I wanted. Honestly, I craved freedom more than I craved chocolate (and that says a lot!).
Through a series of fortunate events, my husband and I decided to let our ship sail into open water. We sold everything. Our house, our possessions, our ability to think rational thoughts. We spent 2 years saving money and downsizing until everything we owned fit into backpacks. In February of 2015 we handed our house keys over to new owners, packed up Cindy (the cat) and started our adventure.
We traveled continuously for almost exactly 2 years. We road-tripped through the United States and Canada, spent 2 months experiencing life in Colombia, another 2 months hiking on Gran Canaria Island (Spanish island off the coast of Africa), took a cruise ship and sailed across the Atlantic Ocean, motorcycled around Europe and avoided snow almost the entire 2 years. The plan was to work online and continue to travel forever, however, travel is a wonderful teacher and we found less value in being homeless and free than we had anticipated. In 2017 we will call Halifax, Nova Scotia – home.
So what countries have I been to?
I don't count countries, but I certainly like to color in the map as I go!
My travels have taken me to many places over the years:
Caribbean cruises
All-inclusive resorts
Motorcycling through Europe (x3)
Ancient temples in Thailand
Mayan Pyramids in Mexico
I've eaten amazing food in so many incredible places and climbed more Canadian mountains than I can count.
The more I travel, the more I realize that there's so many more places to go. I haven't been everywhere (yet), but you can bet, it's on my list.
Jill Patterson is the Vacation Designer. A former home designer who transformed her passion of design into making designer vacation plans, customized and tailored to suit you, the client. She has traveled for 2 continuous years, found a love in adventure and is passionate about helping you make your dream vacation a reality.
You will find that Jill is a happy wife, perpetual world traveler, 200hr certified yogi, mountain climber, standup paddle board enthusiast, cat charmer and chocoholic. When she's not exploring some far off and distant place you can find her catching up with friends, enjoying backyard BBQ's with family, perfecting her technique on the trampoline and generally doing handstands at every opportunity.
Check out her stories, travel tips, and all things travel at ChasingAdventure.ca. Join her free online Facebook community by clicking here. (You won't be disappointed!)