Adventure Guide: Outdoor Adventure with Vallarta Adventures, Mexico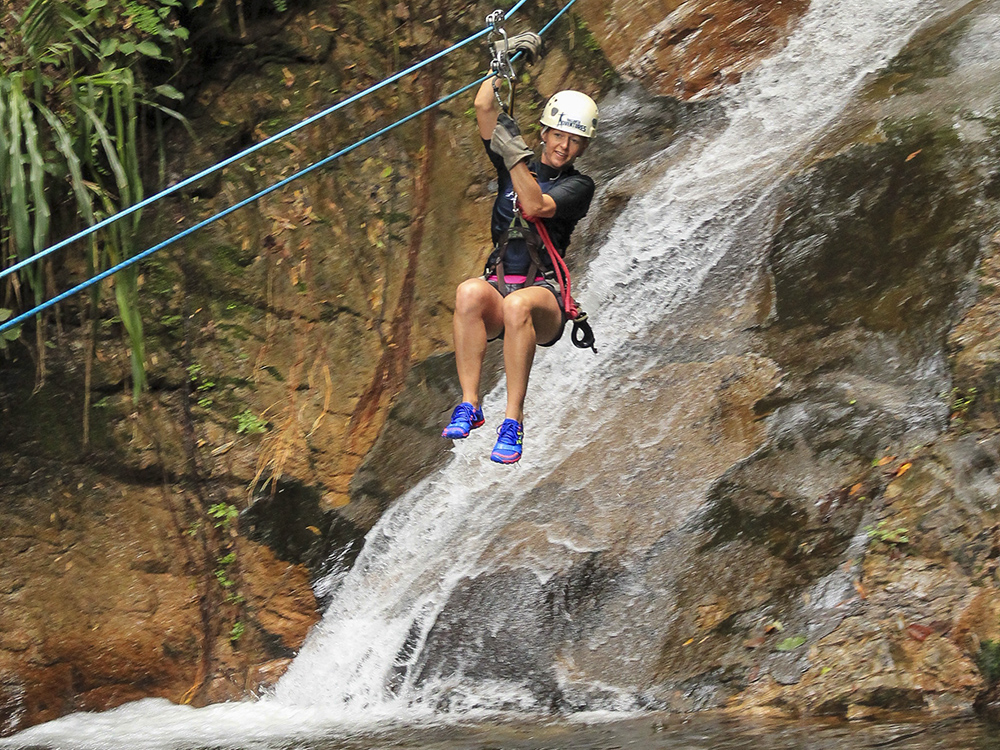 This is quite possibly the best guided tour in the world. Yes, in the world! It has to be good if we're willing to recommend a guided tour without any sort of compensation or recognition from Vallarta Adventures! They have no idea we're recommending them. They're that good.
The outdoor adventure that is offered by Vallarta Adventures is non-stop entertainment. The tour includes a high speed boat ride across the bay and is followed by 4×4 off-road vehicles, a mule ride, never-ending zip-lines, rappels and a couple water-slides. The only dull moment is when you arrive back at their store front and you realize the tour is over.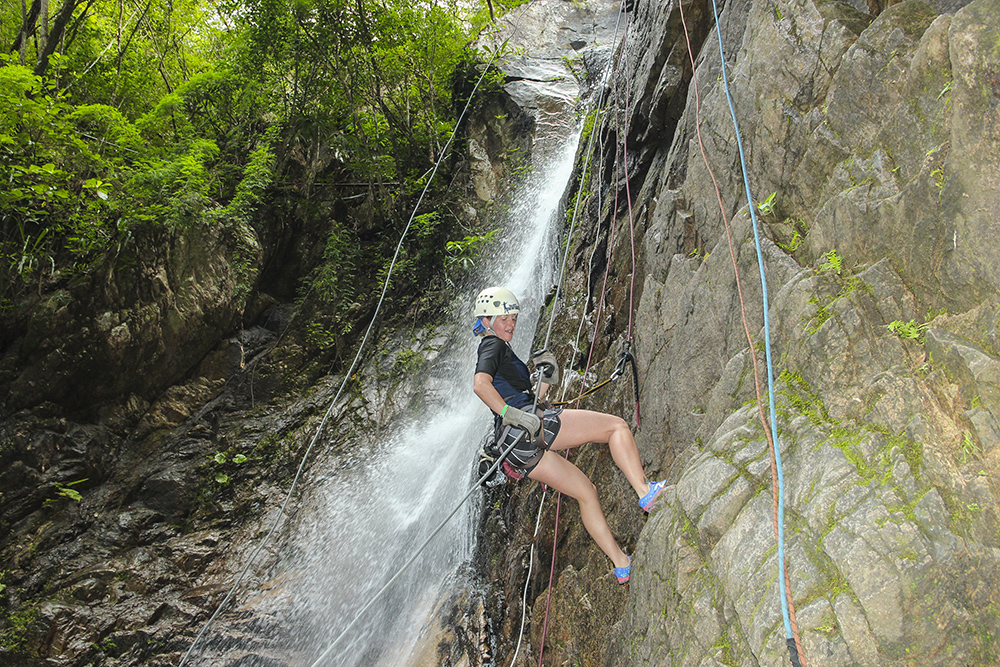 How to get there:
The outdoor adventure departs from Nuevo Vallarta at the Vallarta Adventure Center, Maritime terminal.
If you book your tour through your hotel, they can arrange a taxi service to the Vallarta Adventure Center for you. This is what we did. However, if you book through theVallarta Adventures website, you will receive instructions on location and time of arrival. You will be expected to find your own transportation to their office.
Buses are an affordable and reliable option in Puerta Vallarta. Although we did not use the bus system for this particular activity, we did use them to sight-see the city. Bus fares are calculated by zone.
What to do:
Vallarta Adventures offers many different activities. We're focusing on the Outdoor Adventure because we loved it so much an it was the only activity we did with Vallarta Adventures. If high-speed zip-lines are not your thing, definitely check out the other options they provide.
The Outdoor Adventure offers 6 hours of non-stop activity. In our group of approximately 20 people, no one left the adventure feeling disappointed. Every single one of us left smiling. It might be good to note that I don't know if 20 people per group is standard or not. Our group consisted of co-workers on a team building trip in Mexico 🙂
Here are some of the exciting things you'll find in the Outdoor Adventure:
Inflatable speed boat ride across the bay
4×4 Mercedes Benz Unimogs take you up the mountain
Mules take you a bit further up to the zip-lines
So many zip-lines! normal ones, tandem ones, upside down ones, surf board zip-lines…the list goes on!
waterfall rappel
free rappel
tandem water-slide
super scary water-slide (that I opted out of)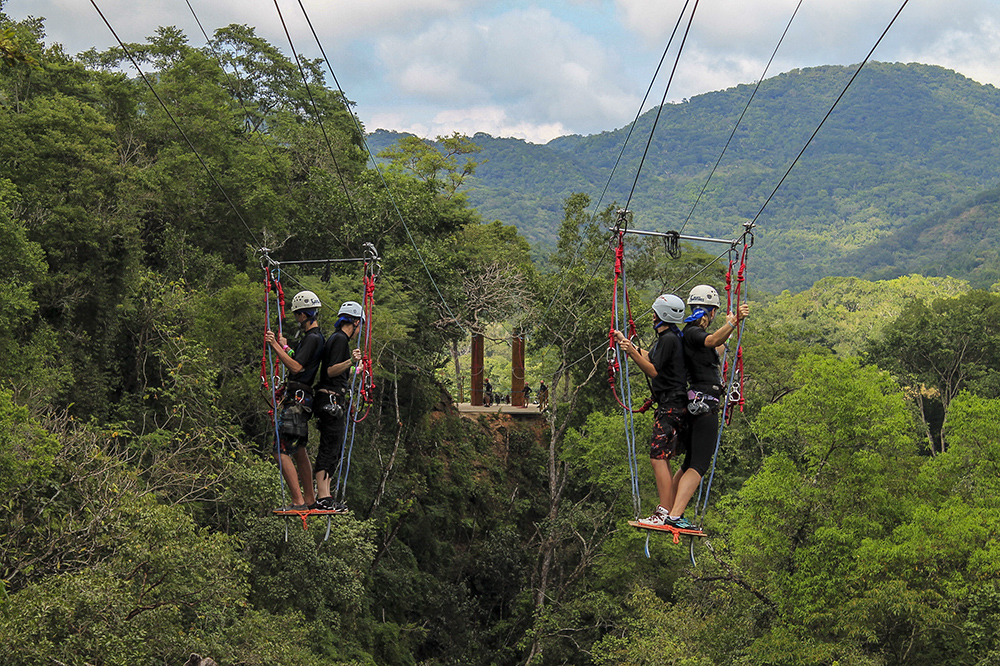 Where to stay:
There are so many options in Puerta Vallarta! I won't go into details on all the options available. It really depends on what you're looking for in a hotel. You will find amazing sunsets in Puerta Vallarta regardless of where you stay!
If you want something a little more removed from downtown Puerta Vallarta, I would highly recommend Grand Palladium Vallarta Resort & Spa located in Riviera Nayarit, approximately 36 kilometers north of Puerta Vallarta. It's also a short drive from Sayulita, a little town known for surfing.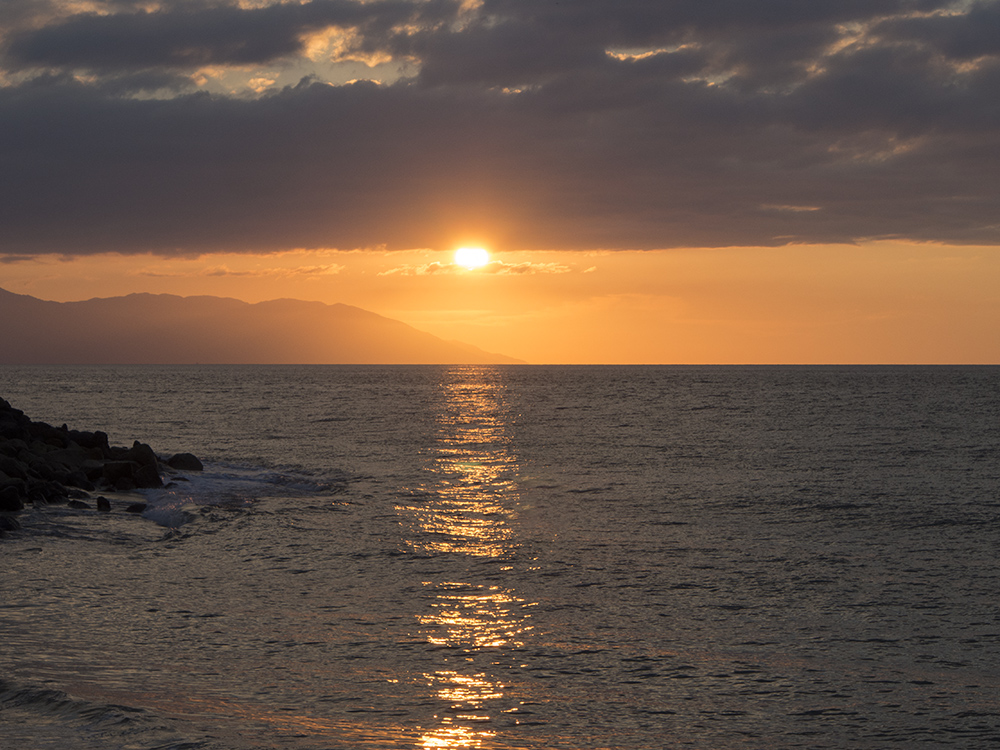 Good to know:
Bug Spray. Lots of it.
The guides speak fantastic English. They are incredibly friendly and obviously love what they do.
The temperature drops as you begin making your way up the mountains, keep this in mind if you tend to get cold easily. You will be given a rash guard style shirt to wear, it's mandatory but I remember my legs being cold. I would recommend either longer shorts or yoga styled pants/leggings for the ladies.
Eat a big breakfast!! There is a not a lot of food served on this adventure. You will be given some crackers part way through the adventure and then salsa and chips at the end, but overall it doesn't amount to a lot of food. You aren't allowed to take any bags with you during the zip-lining, but if you bring snacks you can enjoy them on the ride back to the Vallarta Adventures office.
If you're interested in reading our blog post about the adventure, check it out HERE.

Latest posts by Jill Patterson
(see all)