Awesome Things To Do in Sarasota, Florida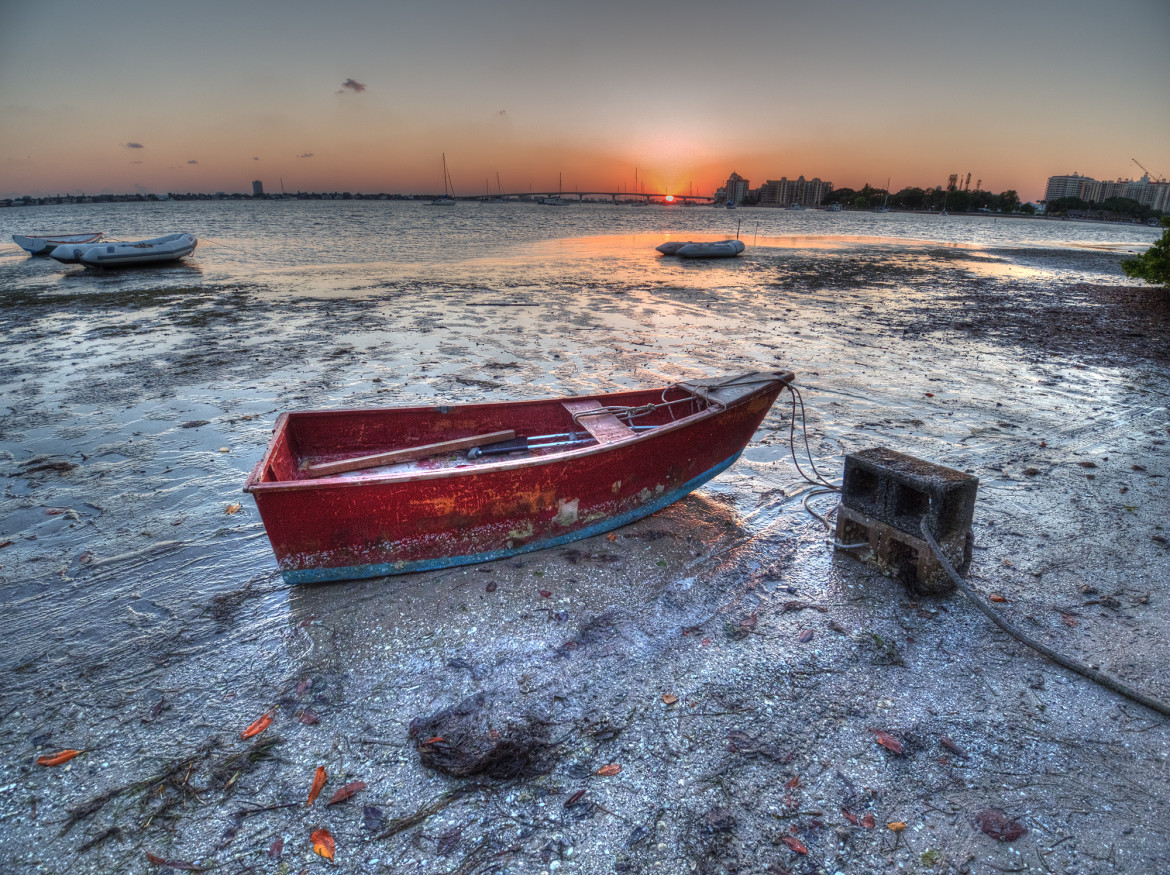 We love Sarasota! It's beautiful beaches, fantastic food and happy atmosphere keep us coming back.
We find the west coast of Florida to feel drastically different from the east coast. Both have their advantages, but we love the west coast for it's more laid back vibe. Sarasota and the rest of the west coast seems to attract a more diverse crowd. A crowd that favors a more relaxed lifestyle. The diversity in visitors means that artsy creative people seem to be all around us. We physically feel less busy when we visit the west coast, yet, we manage to make ourselves extremely busy every time we go. We feel very much at home when we visit Sarasota.
There are a lot of awesome things to do in Sarasota. We'll list our favorites plus a couple of bucket list items for our next visit 🙂
SUP the mangroves on Lido Key
Gliding through winding tunnels of tangled mangroves makes you feel like your a world away from the everyday. The singing birds and the sound of your paddle dipping into the water are the only things you'll hear in this peaceful oasis. If the wind is calm you can paddle out into open water to view fish, diving birds and graceful manatees. The mangroves are located in South Country Lido Park. You can rent SUP boards and kayaks from Surfit USA. They also offer tours, SUP yoga, SUP yoga teacher training and adventure tours around North and Central America. Surfit USA is a great company, we highly recommend them! Stand-up paddle boarding is among our favorite ways to spend an afternoon. Definitely add it to your to-do list!
Silky Sundays
This is probably the most unique thing we've done. Silky Sundays is a free event that is held every Sunday at the Island Park in Downtown Sarasota. The awesomeness starts around 4pm and goes until dark. It's hosted by two main companies: Sarasota Warrior and Hoops of Fun. You'll find slack lines, hula hoops, aerial yoga, acro yoga as well as other random awesomeness. There are lots of great and welcoming people that make this all happen. So if you're interested in wrapping yourself in silk while dangling from a tree, juggling while balancing on a slack line and hula hooping while making some new friends, check out this event. It's one of a kind and not to be missed.
Siesta Beach
Wow, such an incredible beach. The sand is like silk, it's soft and cool on your feet. If you know anything about sandy beaches, you know that the sand can get too hot to walk on during summer days. Not at Siesta Beach though! The sand is 99% pure quartz. The sand is so white that it reflects the suns rays, keeping the sand relatively cool to the touch. It's amazing. Go! There's also snorkeling at the south end of the beach known as Point-of-Rocks, the water can get a little cloudy, but it's still interesting.
Lido Key Beach
After an afternoon of paddle boarding the mangroves, stop by the Lido Beach restaurant (closes at 5pm), grab some food and walk or play on the beach until sunset. You won't be alone for the romantic sunset, but you won't care because the view is spectacular!
Our Bucket List Adventures
Tree-umph. The name makes me feel triumphant and I haven't even done the tree top obstacle course and zipline. Any place that has a slogan like "the ground is overrated" means that we absolutely need to go do this.
Beach Horses. I love beaches. I love horses. I fail to see the downside of this adventure. Oh wait…it's expensive. That's the downfall. At $125 plus tax this could be a bit steep of a price for most people, myself included. However, they offer horse surfing and the ability to trot/canter your horse, which is a huge bonus for anyone who falls asleep on walking only rides. Don't expect to travel long distances on horseback, their website suggest a 1 mile beach walk/trot and then some in water fun before returning to end the ride.
What are your recommended activities in Sarasota?

Latest posts by Jill Patterson
(see all)