Chasing Microadventures
What is a microadventure? A term coined by Alastair Humphreys. In an interview he states : "I started to think that it was possible to have an adventure anywhere. That it was really just a state of mind, committing to get off your backside. If that were true, I figured you could do this anywhere."

With our upcoming travel-the-world plans, we've decided to take advantage of our home city and local surrounding area while we're still living here. To some extent, we already take advantage of our area with all the hiking that we do. But we feel that it has become more of a habit than an adventure. A great and enjoyable habit but more routine than we like. We want to seek out local things in the same way we do when we venture abroad. Because after all…Calgary is on the other side of the world to a lot of people. What do those people do when they come here? What do we think those people should do when they come here? We're going to find out! We're going to do microadventures that start and end at our doorstep!
So what classifies as a microadventure? For us, it will be anything that gets us out of the house and doing something that is not typical for us. It can be done in an afternoon, a weekend or a few days longer. We want to step outside of the box. In a way, this out of the box thinking will help us prepare for our upcoming out of the box life.
Over the next year you will see posts from us and our microadventures. This post serves as a reference to what a microadventure is. For more information about the idea and where it came from, check out Alastair Humphreys article about his one year of microadventures.
Here are some ideas that we have for our microadventures. This is a rough guide and the ideas can (and probably will) change.
Hike a mountain for sunrise and another for sunset in the same day
Go on a tour of Rats Nest Cave in Canmore
Run a race, Mud Hero perhaps?
Bicycle 50kms through the pathways of Calgary
Kayak/Camp from Red Deer to Drumheller
Visit the Columbia Icefields
Rafting down the Kickinghorse River
Walk with the Wolves at the Northern Lights Wolf Center
Houseboat in the Shuswap
Try Dog-sledding
Float down the Bow River
Hike Crypt Lake in Waterton Lakes National Park
Back-country camp in the Rockies
Get lost on our motorcycles…more than once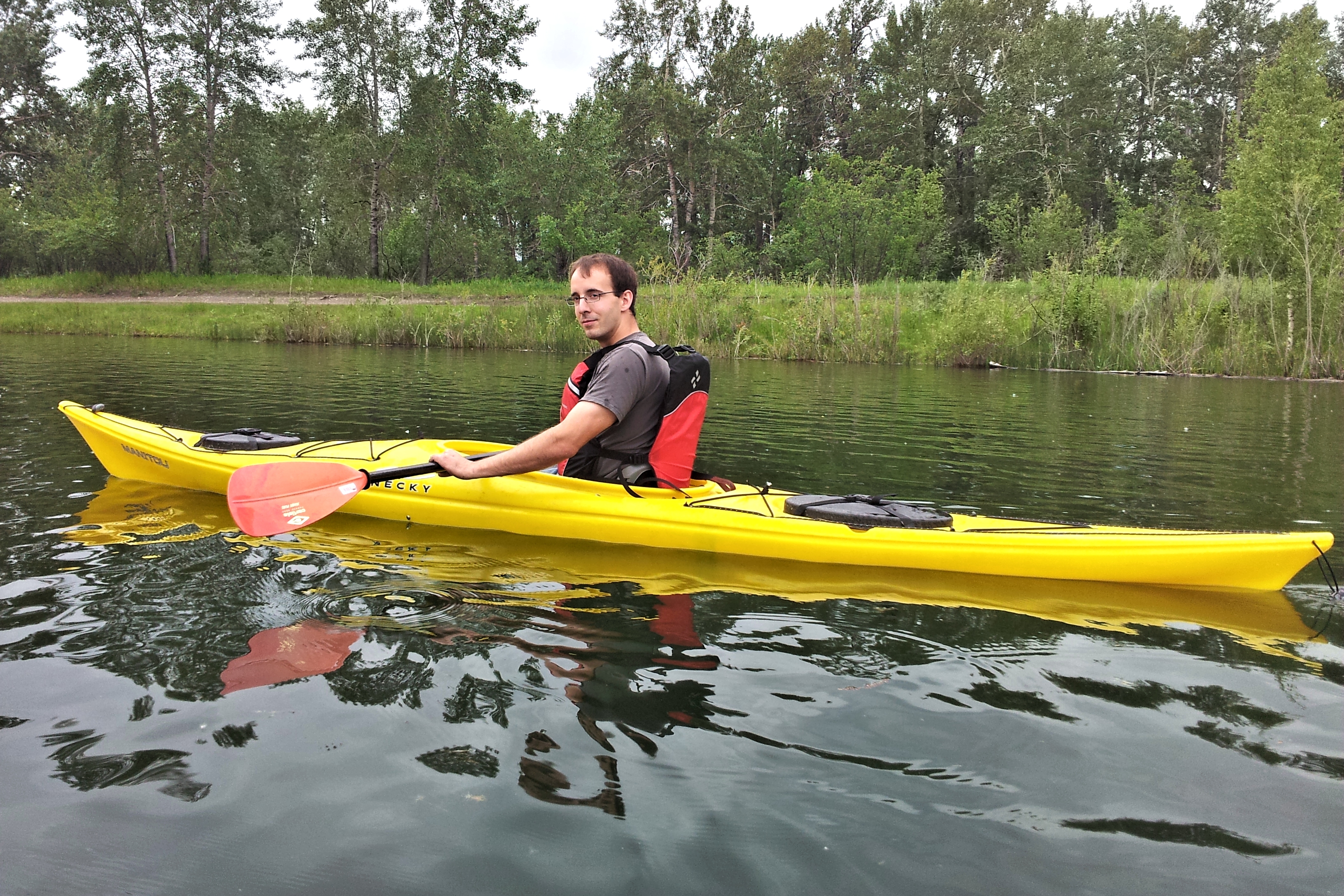 Have you tried a microadventure? Tell us about it in the comments!

Latest posts by Jill Patterson
(see all)