Enjoy a Day at The Palace of Versailles
A visit to Paris isn't complete without a day trip to The Palace of Versailles. With it's gold leaf plated gates and seemingly endless gardens, it's a popular attraction. The zigzagging lineup that weaves back and forth and consumes almost the entire front courtyard can seem overwhelming on arrival. Don't worry, we have some tips to avoid standing in line for hours! But you will need to spend all day on the grounds.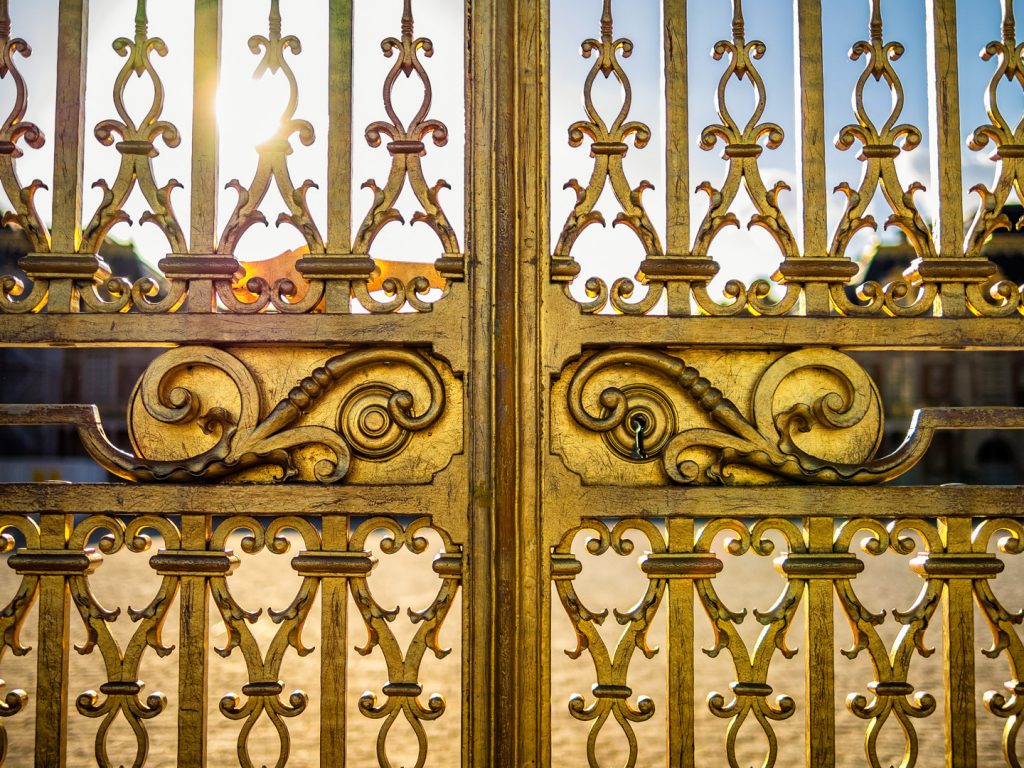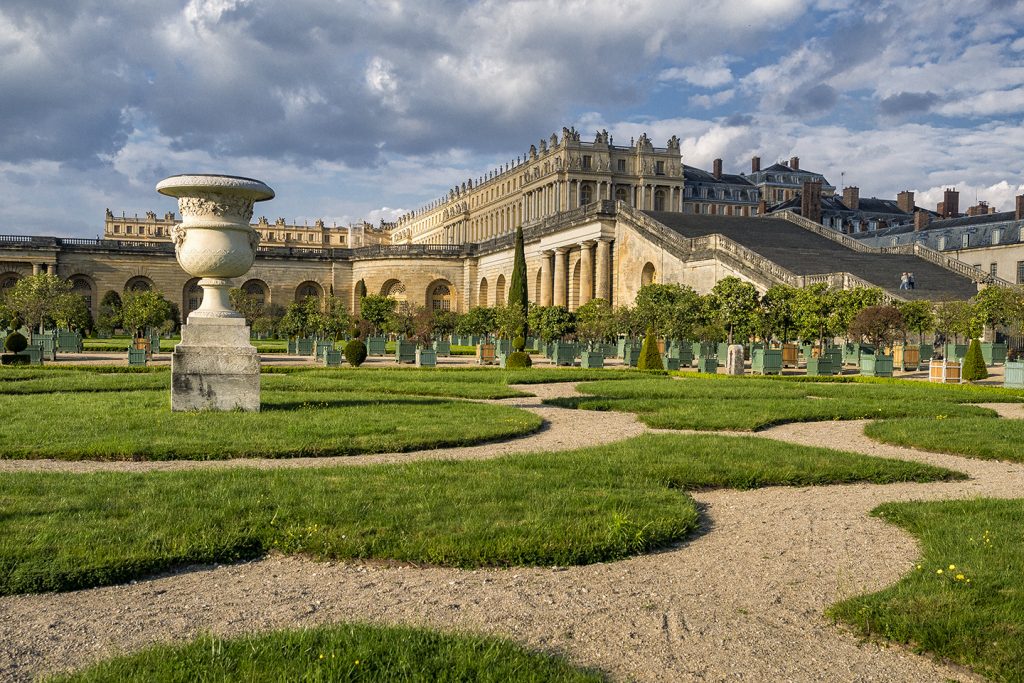 During our visit in Paris, there was only one day with very little rain in the forecast. Knowing we wanted to walk the gardens while at Versailles, we knew this was our only opportunity to go. The night before we quickly threw together our plan, found which trains to take, downloaded maps on our phones and packed snacks for the adventure.
After an early morning debate about whether the rain would hold off or not, we left our AirBnB apartment an hour later than planned and showed up at Versailles along with the hordes of other tourists also hoping to beat the rain. The courtyard was packed with people, thousands of people….all standing in line.
Luckily Curtis had been here before and had a brilliant idea. He said there are two separate lines, one to pay and one to enter. He was sure that the "pay" line up was a mistake and that people were just standing there not really knowing where they should be. He brushed by them as I stood at the end of the line holding our spot. As it turns out, he was right. He appeared back in the doorway ahead and waved me forward. I actually still don't know what line I was standing in but once we walked past the line up and went inside, there is another line up for the ticket booth, and yet another line up for the ticket machines. I highly recommend you just go to the ticket machines, there were a few people using them and there were probably 10 or 12 machines. I have no idea why people were lined up beside these machines waiting in the line to talk to an actual person to get their tickets.
We got our tickets in record time, but Curtis still has another idea about how to by-pass the 1000+ people line up to enter. Walk to the left of the entrance, through a walkway and into the gardens….literally no lineup. If you do this, don't get too excited about avoiding the line, it's only a temporary fix until the entrance line up shortens. Once you enter the gardens there is no direct entrance into the Palace from the gardens, so the idea is to enjoy the gardens until the lineup for the Palace gets shorter later in the day.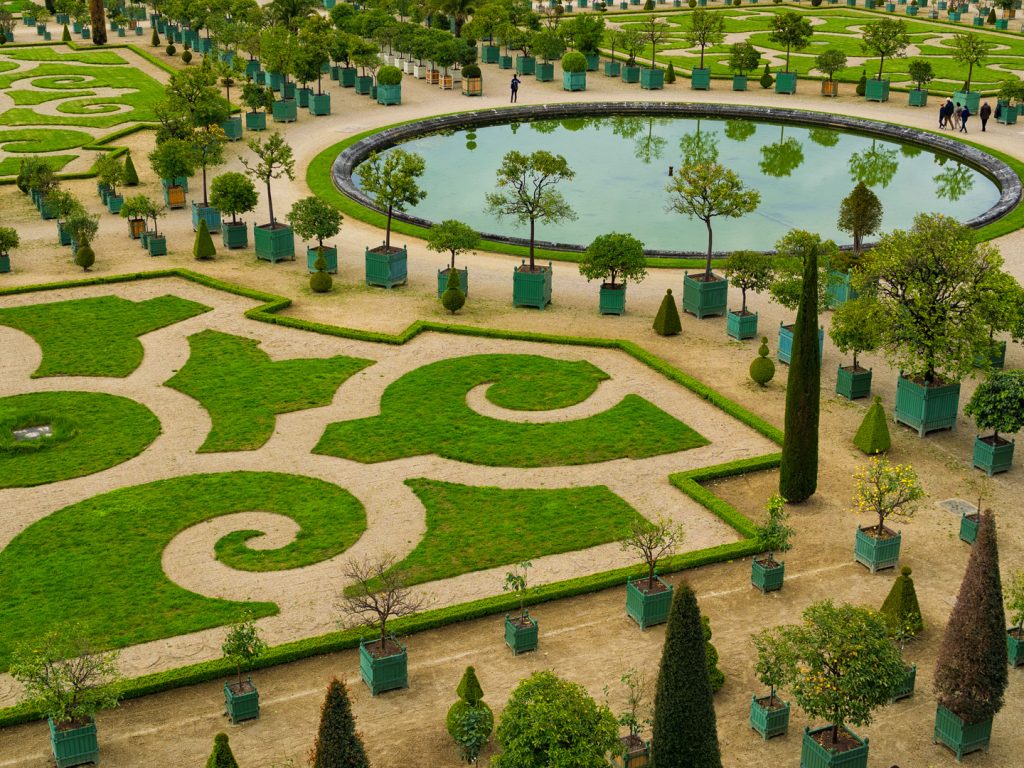 From here we walked a direct path to Marie-Antoinette's estate, at the very back of the property. We did make a few wrong turns in the trees that seem like a never ending maze. Eventually we made it to this beautiful part of the estate. It's a natural and untouched forested area, which is stunning. The Petit Trianon, Queen's gardens and the farm are beautiful areas.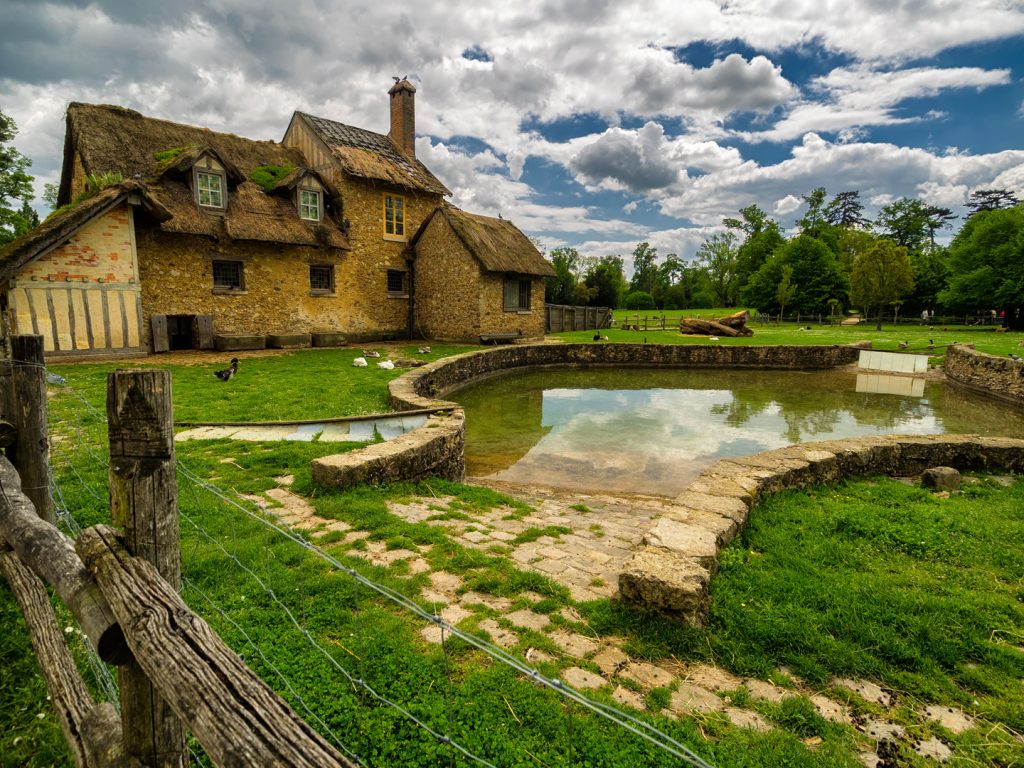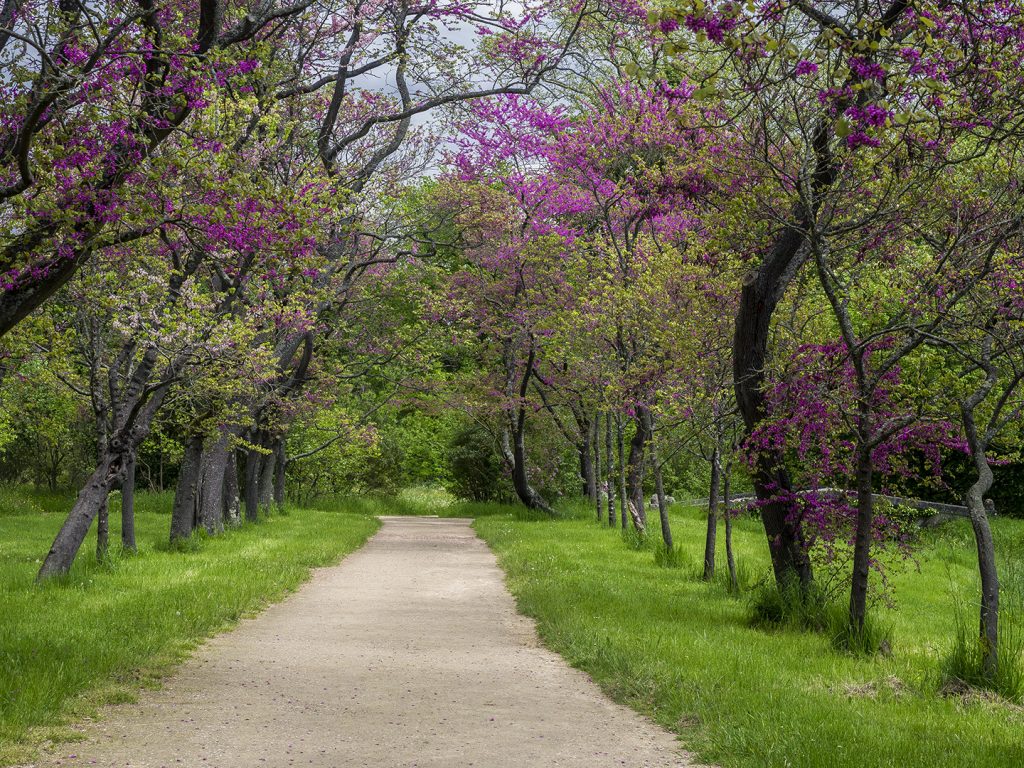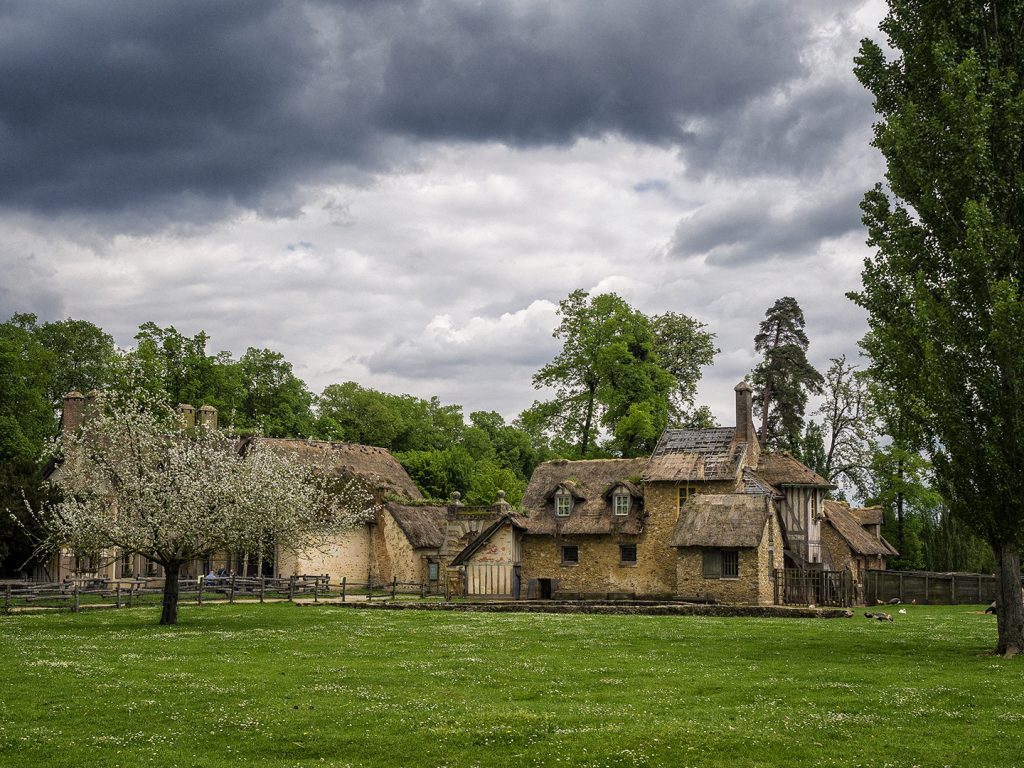 Once we finished in this area we started to make our way back to the Palace, visiting the lake and stopping for snacks along the way. We arrived back at the front of the Palace around 2pm. The enter lineup was drastically shorter, it only spanned 1/4 of the courtyard now. We still stood in line for 90 minutes. This is still a long time to stand in line, but it beats the 3 or more hours it would have taken earlier in the day.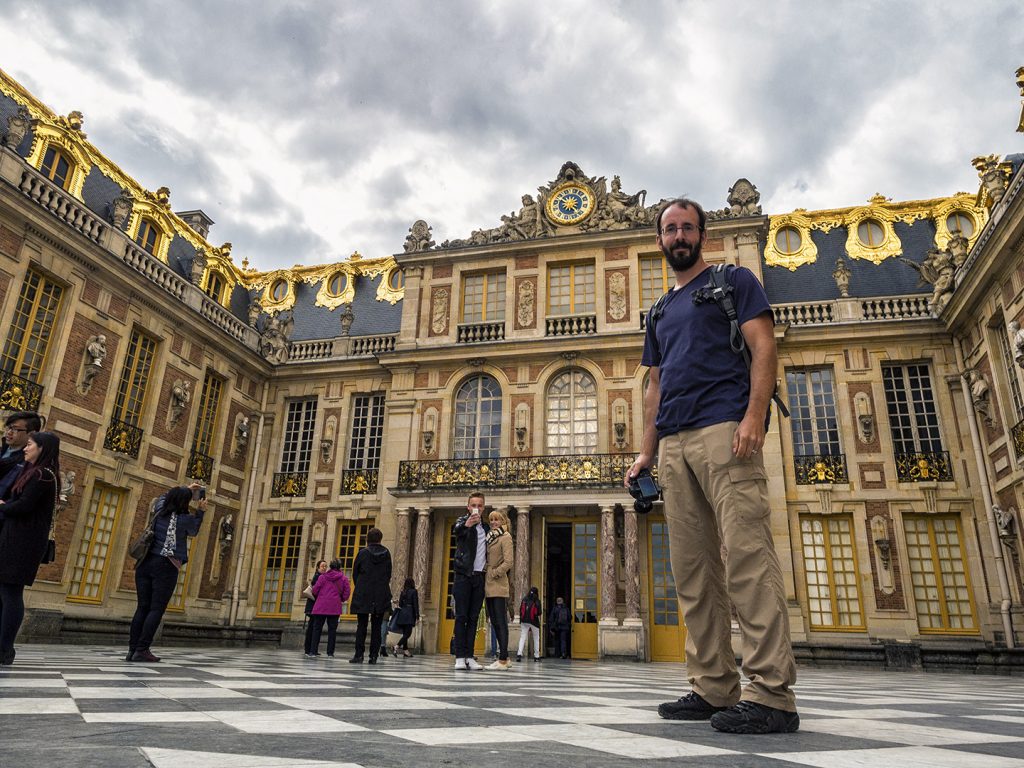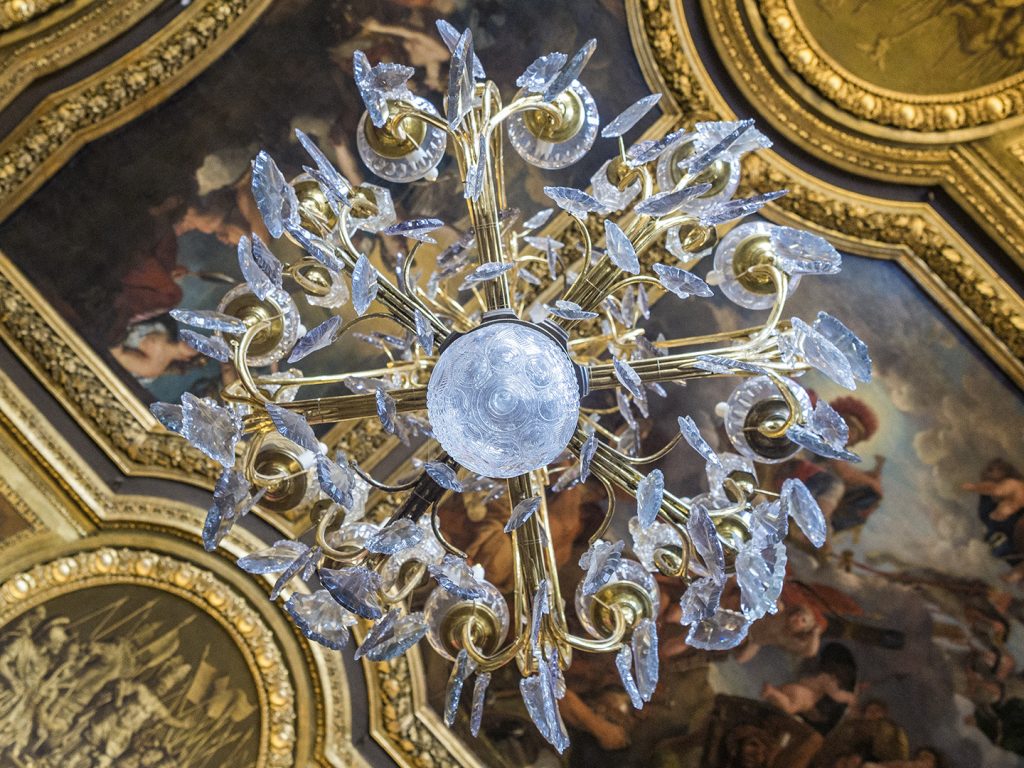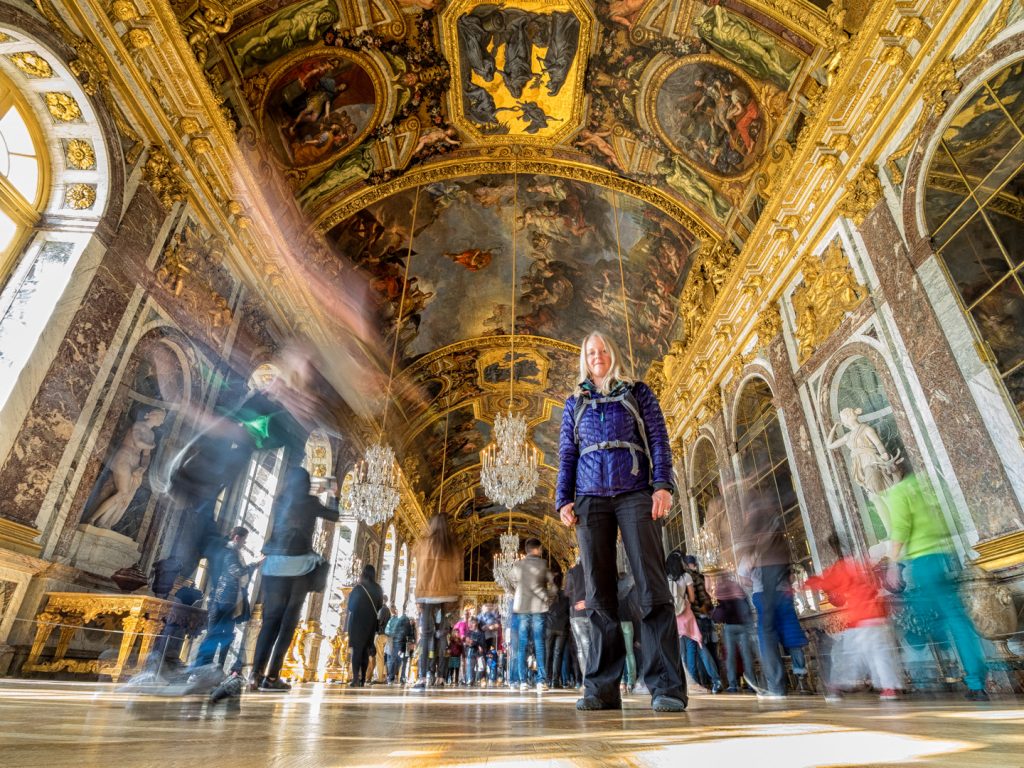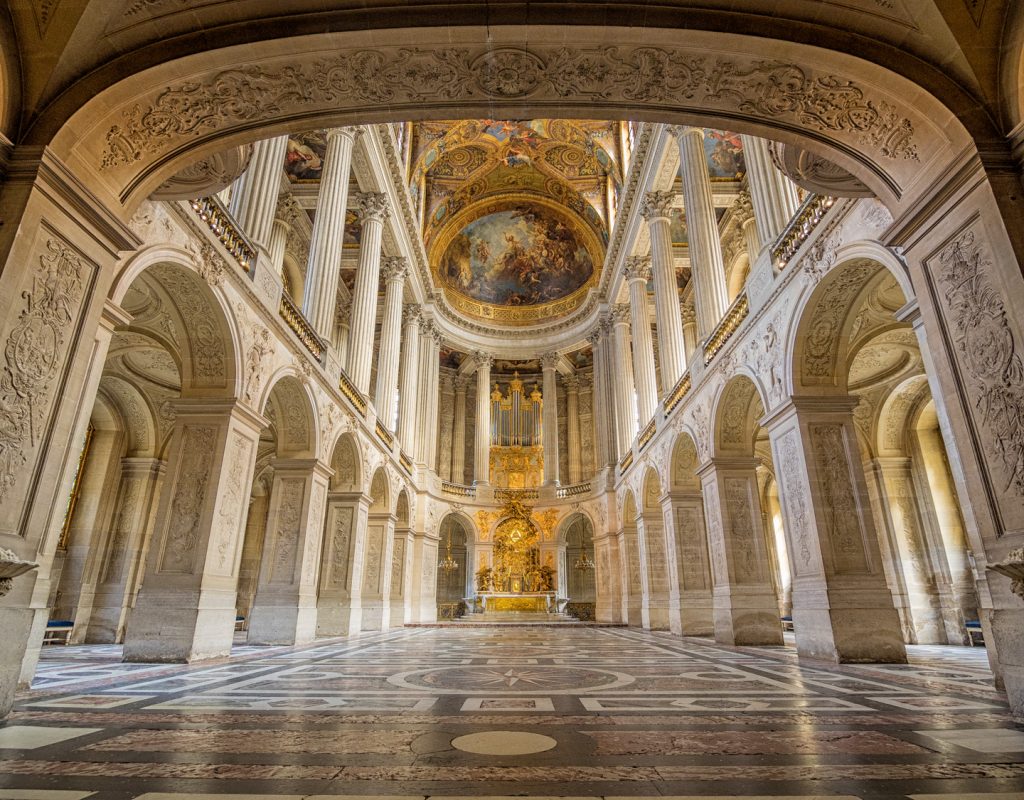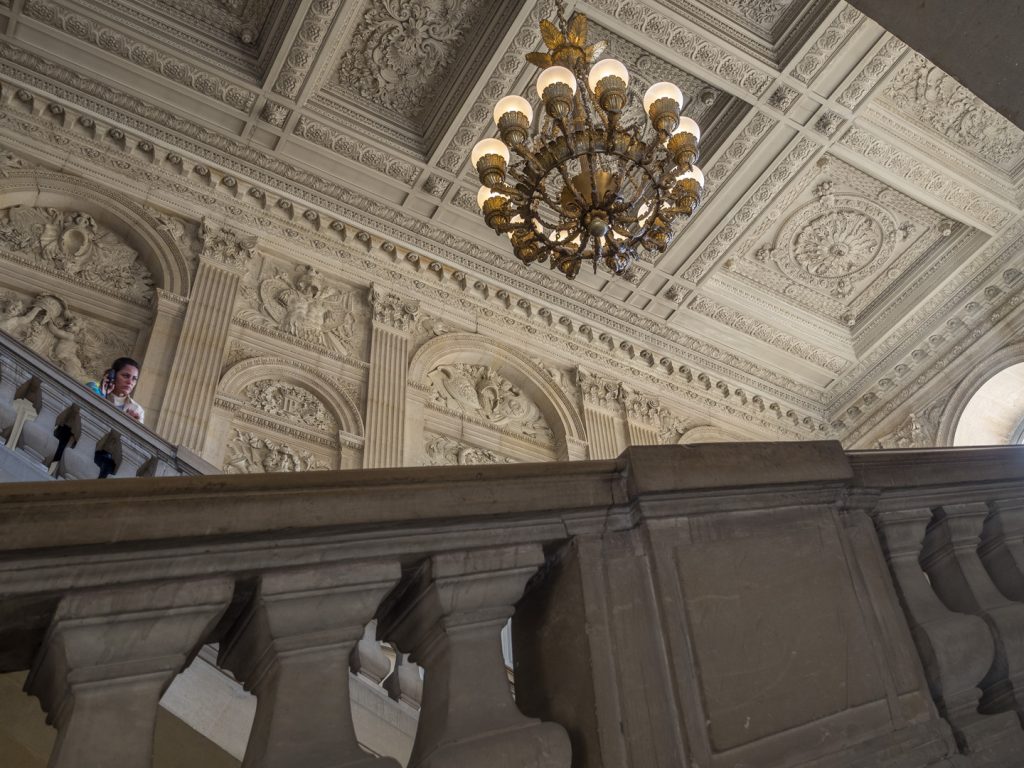 Here's a brief recap on how much time we spent at Versailles:
10am- Arrival
10:30am – Enter Gardens
11:15am – Enter Marie Antoinette's Estate
1pm – Walk from Marie Antionette's Estate back to front gates
2pm- Stand in the entrance line
3:30pm – Enter the Palace
5pm – Exit Palace into gardens
6pm – Leave gardens and take train back to Paris
Tips:
Don't be afraid to walk past line ups to see where they lead. This will avoid standing in line ups that you don't need to be in.
Get your tickets from the ticket machines, there is probably no lineups for the machines so walk right past everybody to see the machines in the ticket office. Do this instead of the lineup to see a real person. Or better yet, buy tickets online.
Visit the gardens furthest from the Palace as well as Marie Antoinette Estate before visiting the Palace if the lineup out front is really long to make better use of your time.
Get in line for the Palace no later than 2:30pm
Visit the gardens closest to the Palace once you leave the Palace since this is where you will exit at the end of your Palace tour anyway.
Take lots of water
Take your own garbage bag….there are very few garbage cans on the grounds
Wear excellent walking shoes.  GPS device with a detailed map on it would be a bonus for the grounds.
And of course….have fun!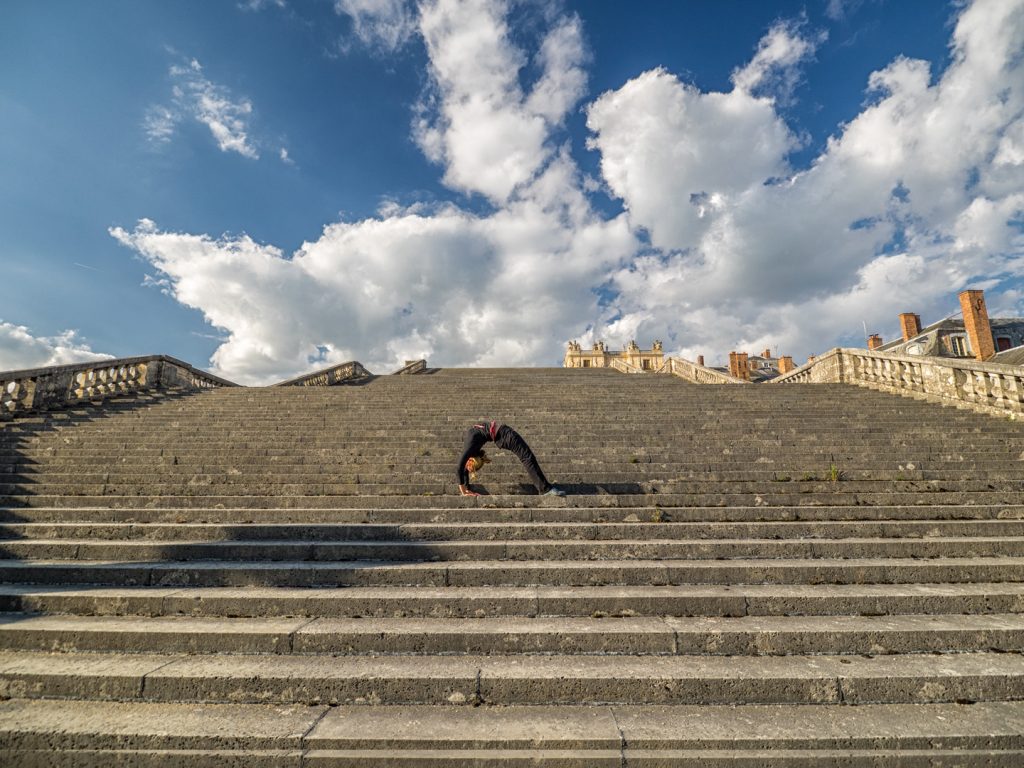 Have you been to The Palace of Versailles? What are you tips to avoid the crowds?
Save
Save
Save

Adventure is for everyone!

Jill is the founder, writer, photographer and travel agent at Chasing Adventure Travel. An adventure travel blog that has morphed into a travel agency, specializing in Active and Adventurous Travels.

Jill has traveled worldwide and spent almost 2 years traveling continuously with her husband. She has traveled to resorts, crossed an ocean on a cruise ship, motorcycled multiple times around Europe and experienced self-guided long term travel.

~ Dreamer, doer and energetic go-getter. Curiosity has inspired adventurous world travel. Imagination is everything ~

*Chasing Adventure Travel is in affiliation with Nexion Canada.

Latest posts by Jill Patterson (see all)