Hiking Provence: Montagne Sainte Victoire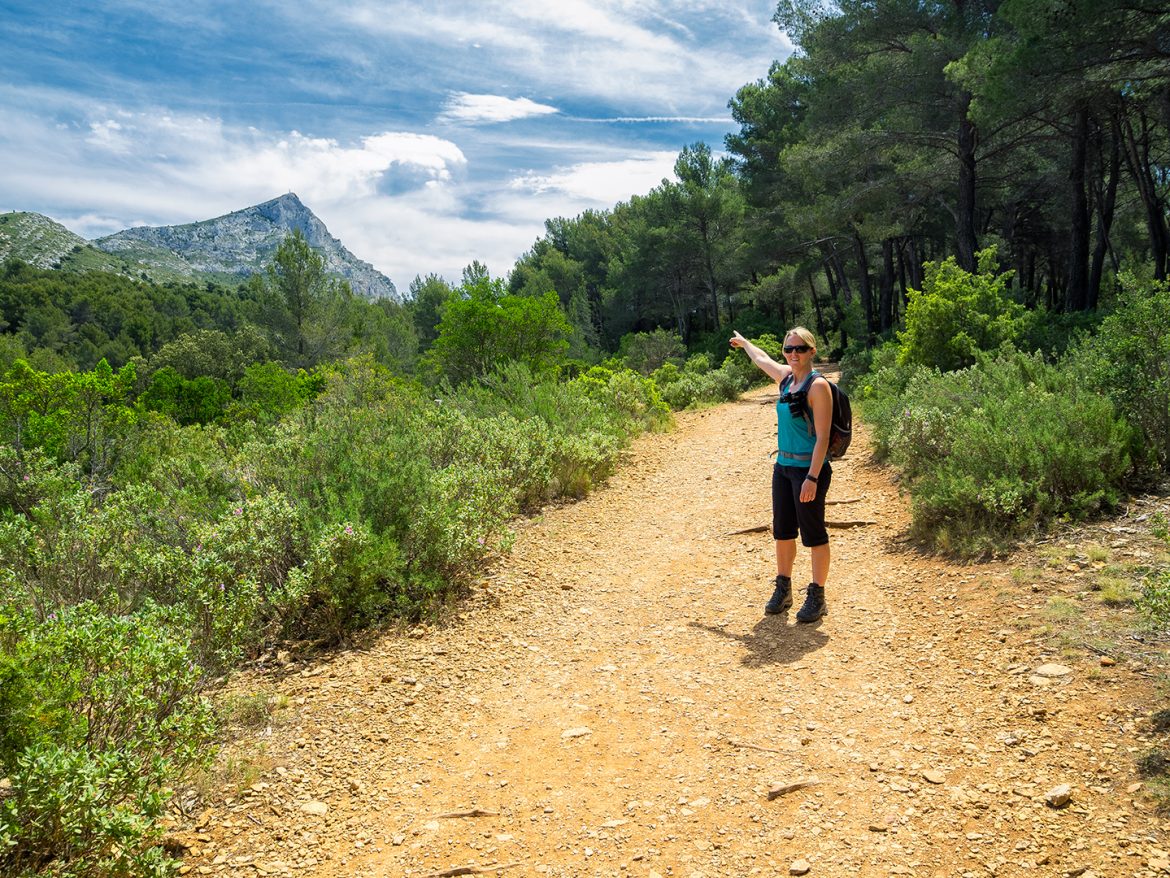 If it's good enough to appear in paintings, it's good enough to go hike! Montagne Sainte Victoire is a prominent limestone massif located just outside Aix-en-provence. It was made famous in paintings by Paul Cézanne who painted it more than fifty times! Time to find out why.
As we repeatedly checked the weather forecast for a rain free day, we finally had a break in the weather. The morning and afternoon were going to be sunny so this was out chance. We wasted no time getting ready and were out the door. Pulling up to a completely full parking lot at the Bimont Dam was a little uninspiring though, but luckily we were on a motorcycle and could make our own parking spot by parking where ever we wanted.
We quickly packed our riding gear into the side cases, and set off on our little adventure. We crossed over the dam (with beautiful blue water) and followed the trail markers. The well worn path had spots of rocks that were so smooth and polished, it looked as if they had been manufactured and placed along the trail. On any trail so well worn we expect to pass a lot of people, in fact, we expected that as soon as we pulled up to the full parking lot. However, other than a group of school kids on a field trip, we only passed a dozen or so other people.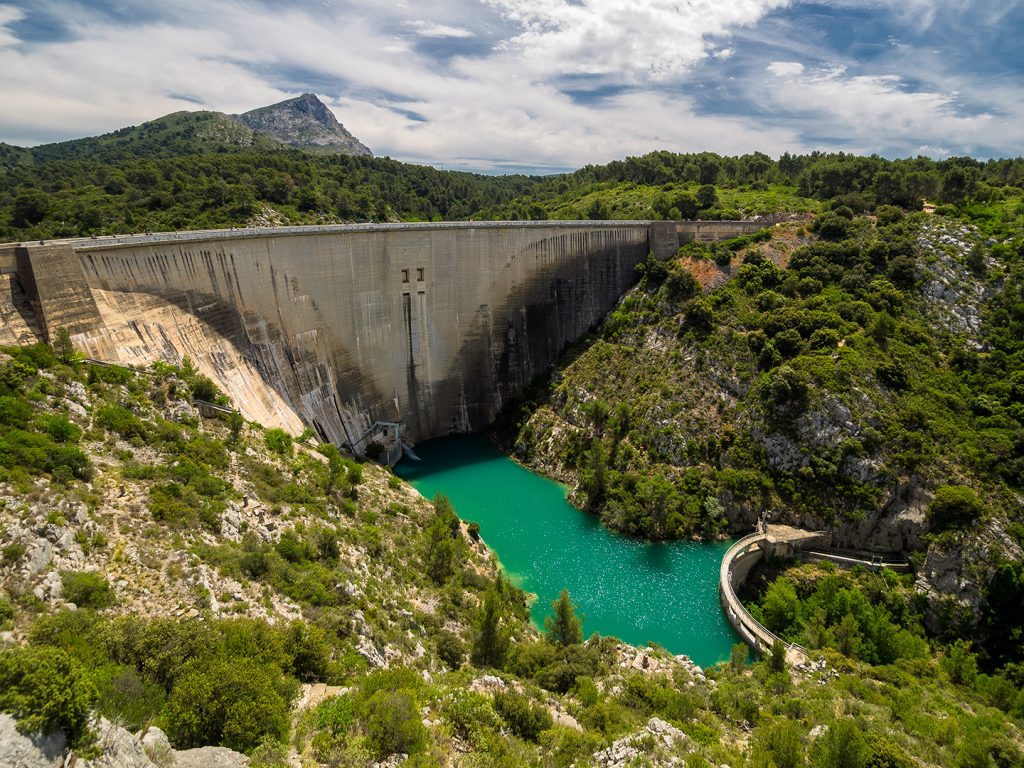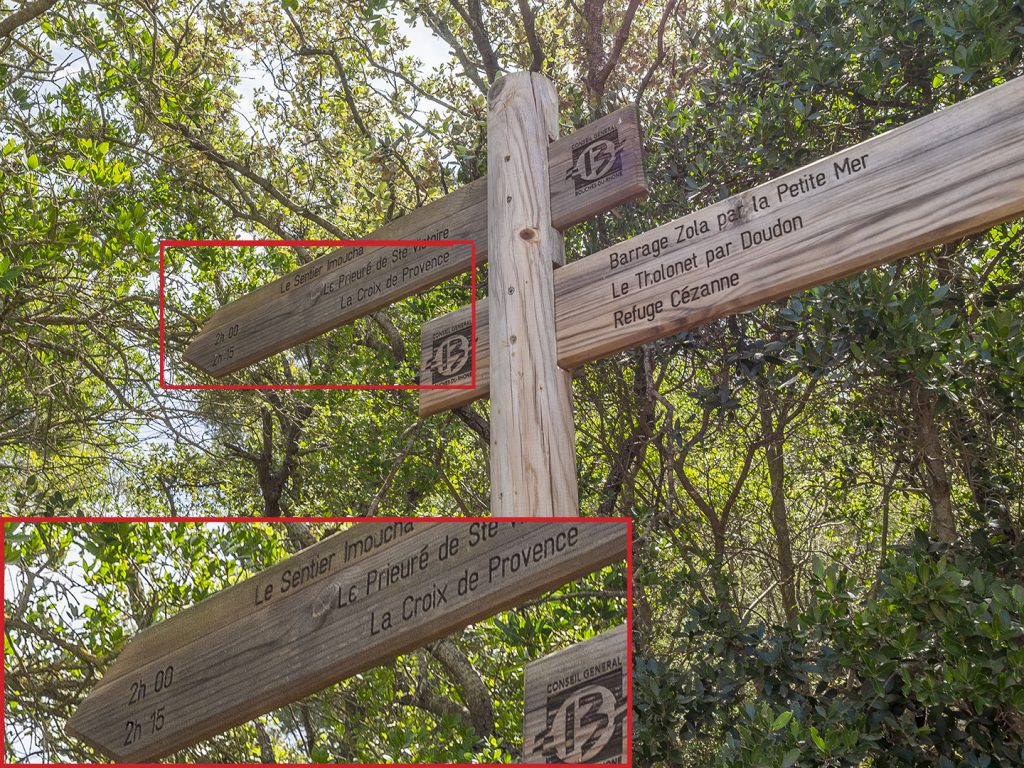 The trail weaved up through the trees and before we knew it there wasn't an ounce of shade to be found. It was beginning to get hot but we didn't mind. After having weeks of rain on our visit with Europe, we welcomed the beautiful day.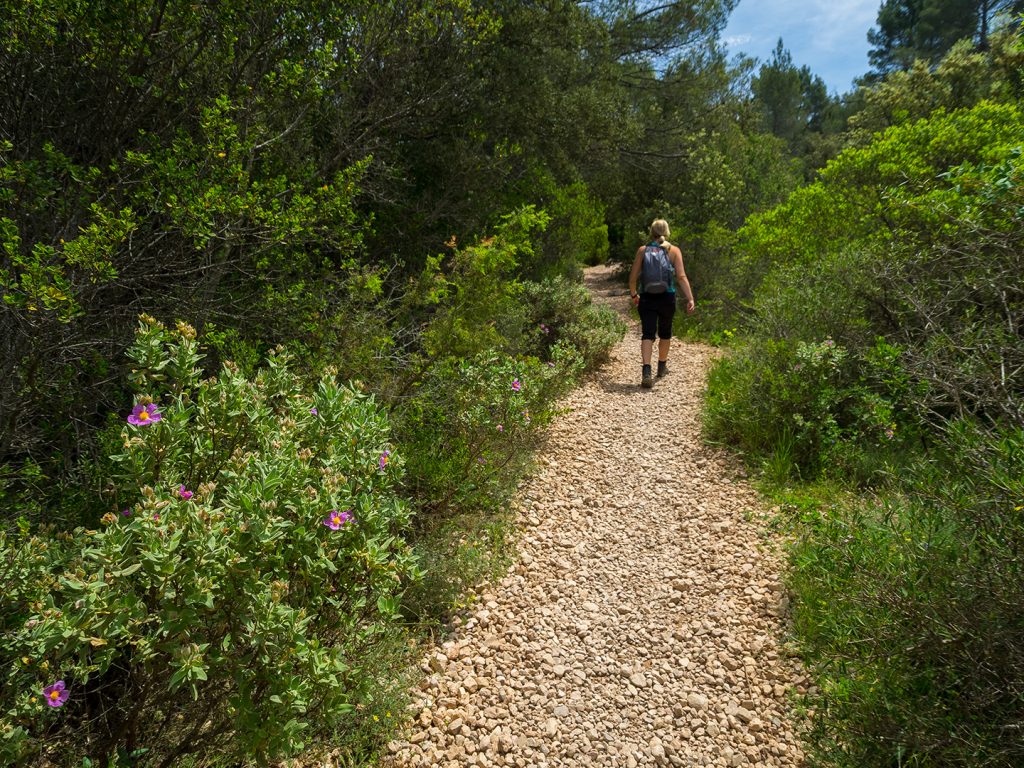 As we wandered along taking pictures and admiring the flowers, we were passed by a group of 8 year old kids. I wondered where there parents were as I continued to drink our only bottle of water faster than I should have. It's unfortunate that we don't see more 8 year old kids running up mountain trails in Canada. Of course, we do have animals that can eat you so it's probably best if kids don't run ahead of parents in Canada, but still, not enough kids hike in my opinion. Oh and don't worry, the parents of these particular kids weren't far behind.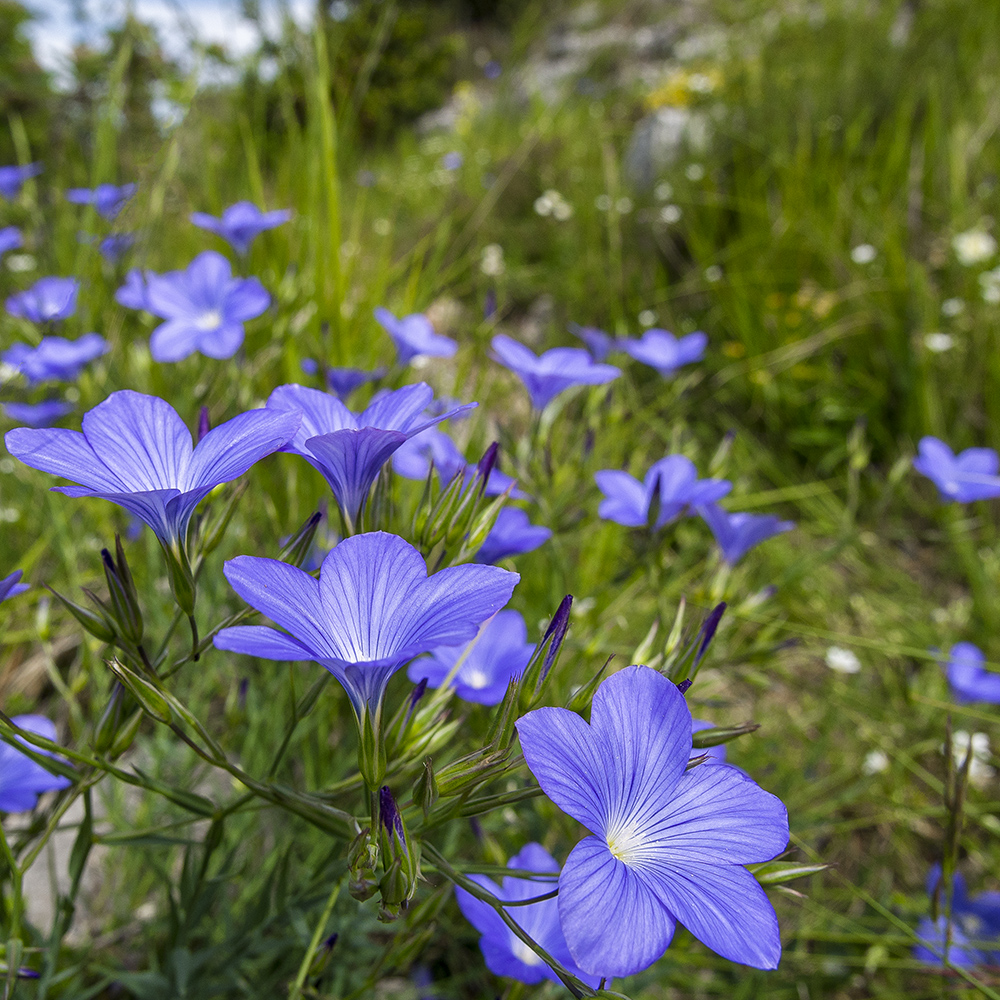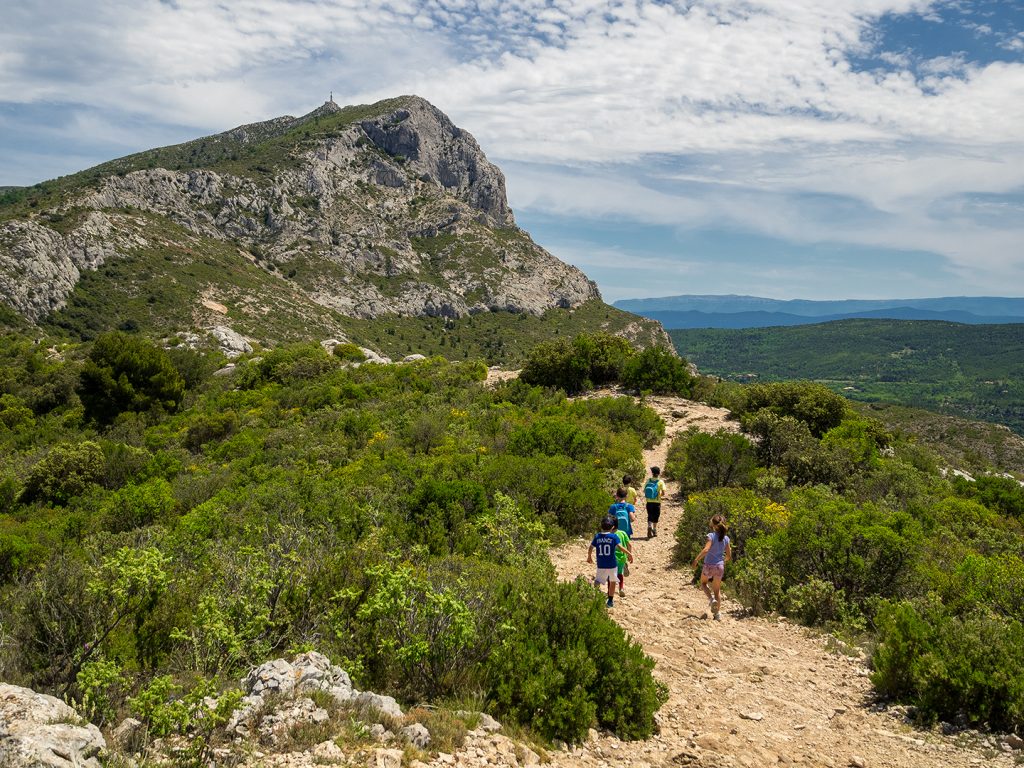 Reaching the top we walked through the courtyard of the priory, chapel and refuge. I'm not sure what we thought would be at the top, but this was unexpected. Apparently built in the 17th century as remembrance of the hermit who sought refuge in the cave there.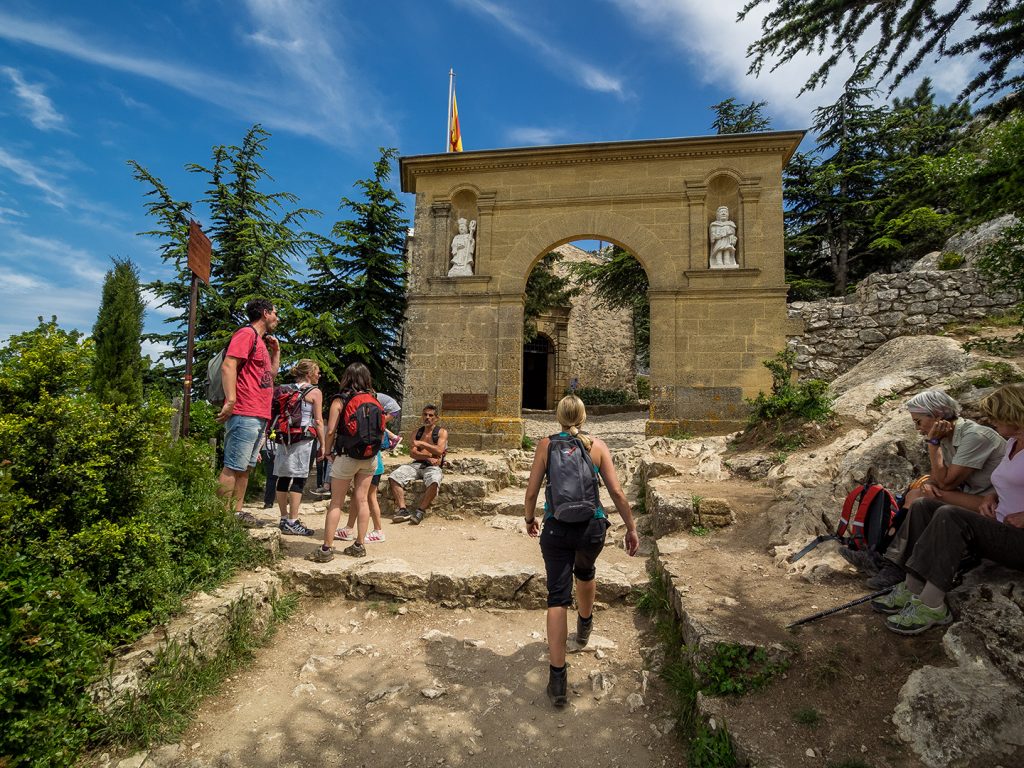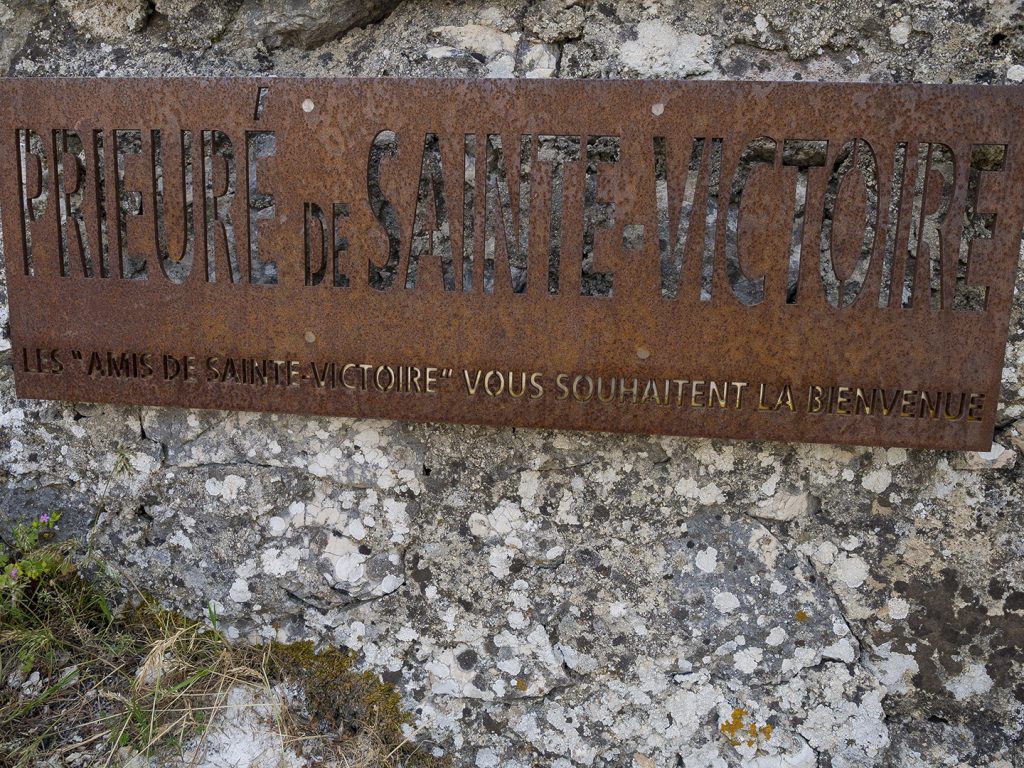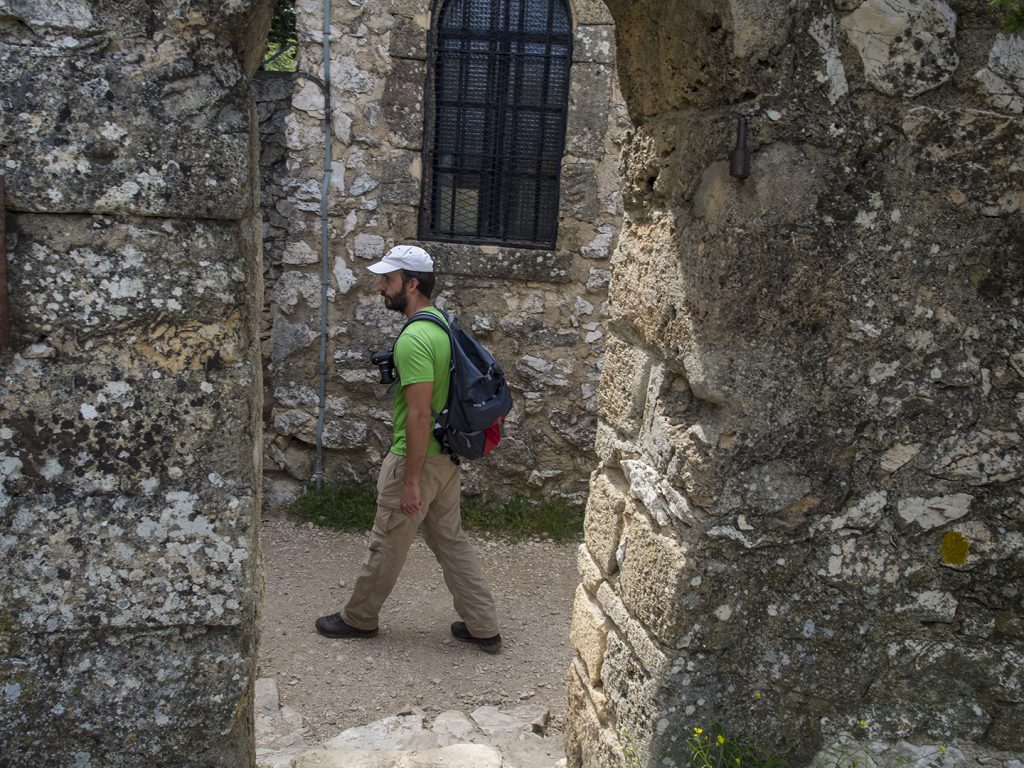 A little further up the trail we reach the peak where the Cross of Provence has been placed. It rises over 18 meters and can be seen for miles around. It also provides shade, much needed shade. It was a perfect place to eat our lunch and watch the storm clouds getting closer.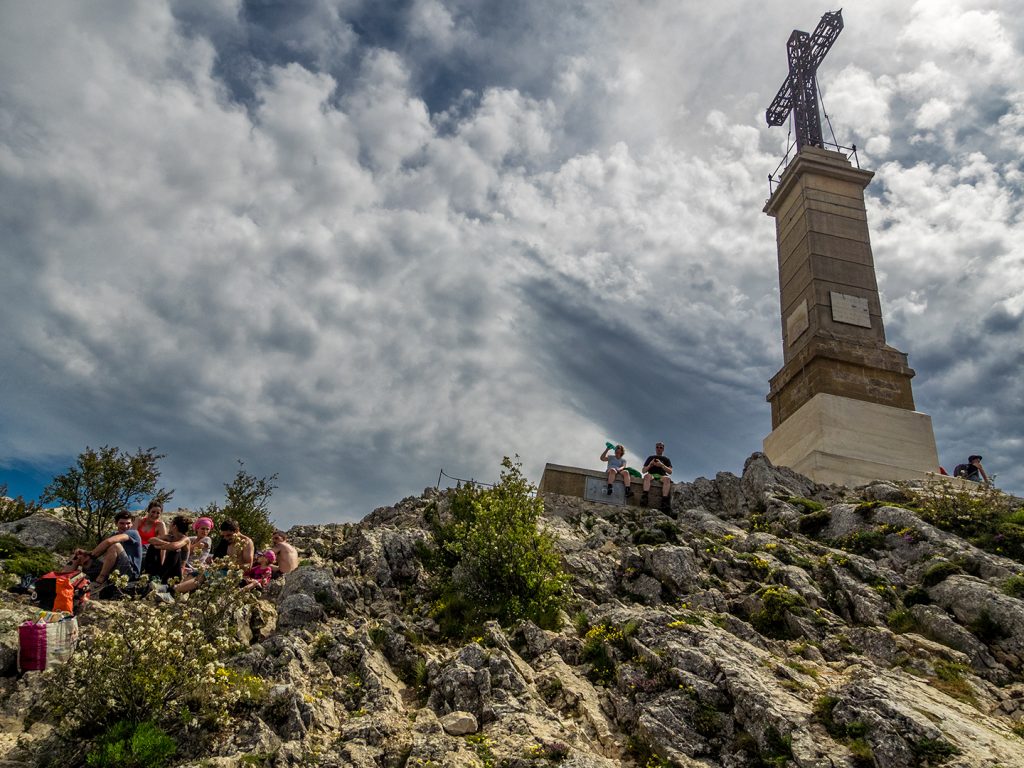 We knew we couldn't spend much time at the top, so we quickly ate lunch and started making our way back down. We only had a tiny bit of water left and we agreed that we would not drink it and once we finished the hike, Curtis would need it to keep hydrated for the motorcycle ride back to our AirBnB apartment. The lesson = always take more water than you think you'll need!
We jogged most of the way down the trail and arrived back at the parking lot just as the first drops of rain started to fall. We seem to have bad luck with motorcycle riding in Europe, we get rained on A LOT. It was worth it though, we needed the day out in nature. It's where we feel our happiest. If nature and hiking inspire happiness, then I understand why this mountain appeared in so many paintings.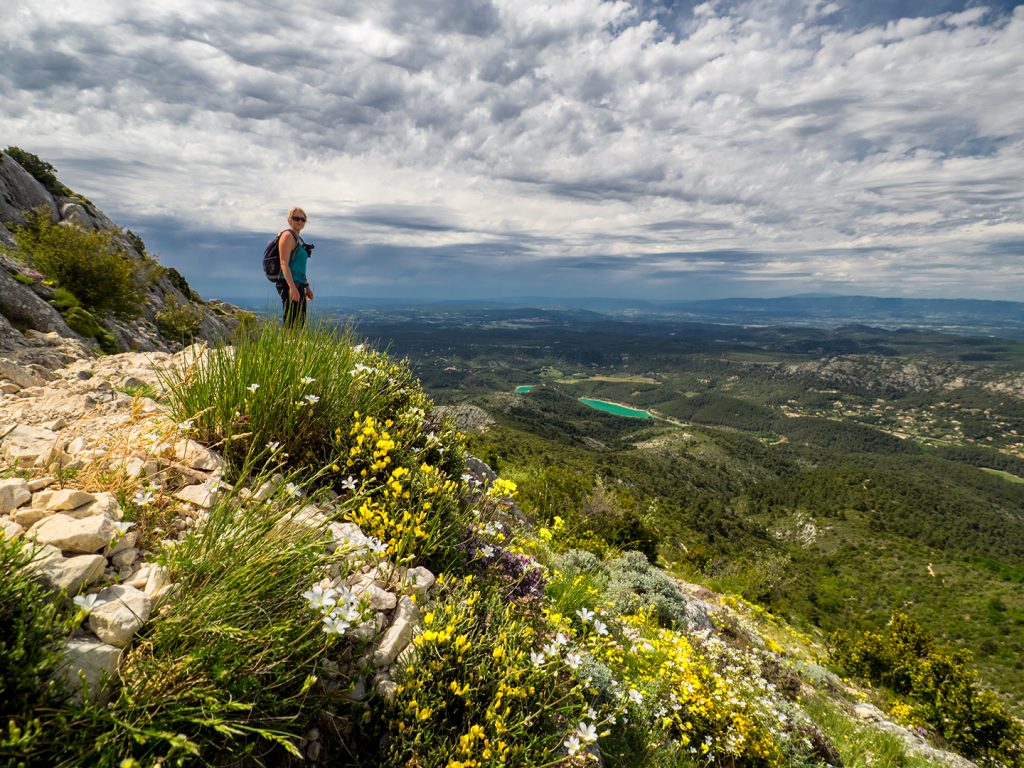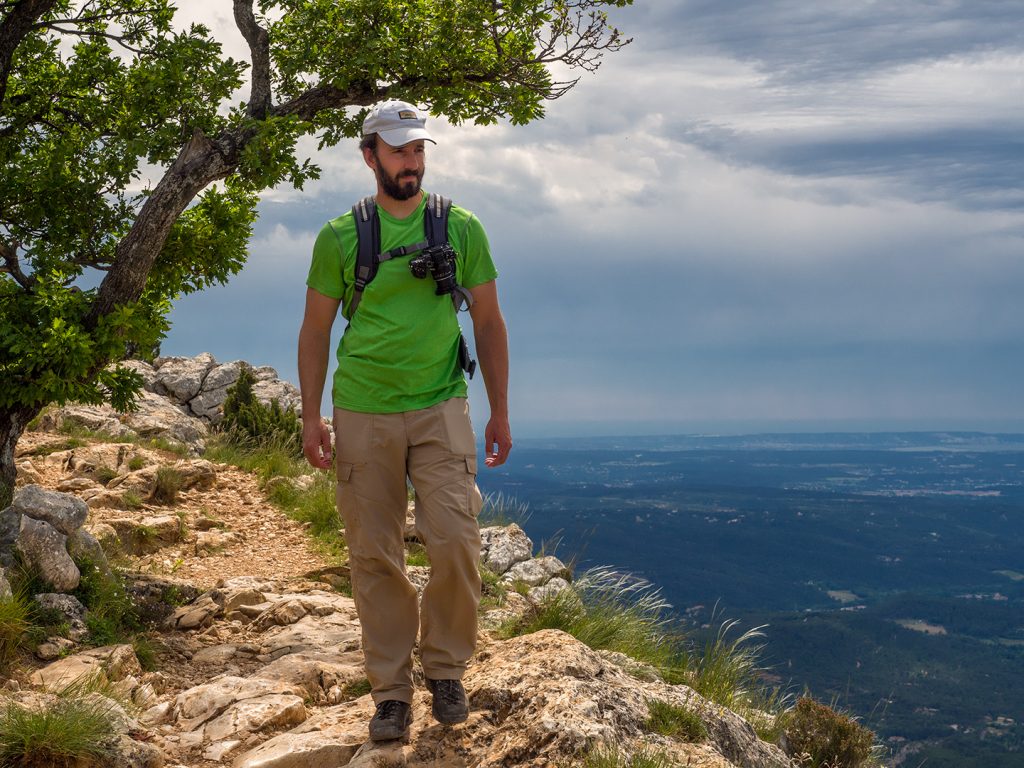 Have you visited Aix-en-Provence? Or hiked Montagne Sainte Victoire? If you have questions or comments, post them below!
Pin for later

Latest posts by Jill Patterson
(see all)