Perfectly Imperfect Paris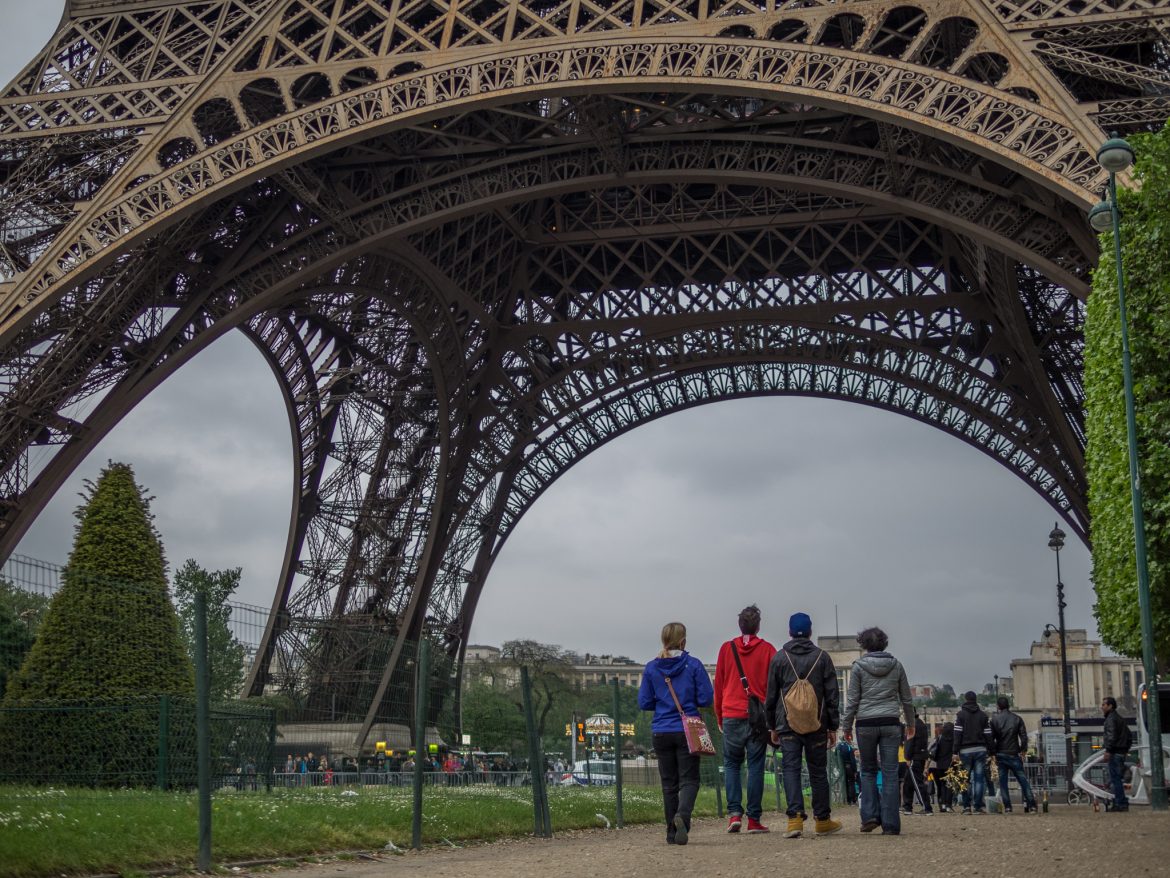 No other city can capture the attention of travel dreamers the way that Paris can. A romantic city full of history, fashion and food. It's all there. I had never been to Paris but in my daydreams I conjured up ideas of quaint cafes, the sounds of authentic Parisian music being played in the streets, and the smell of fresh baked pastries floating through the air. When I arrived in Paris on a wet and rainy afternoon, I had no idea that what I would experience was nothing like what I daydreamed about.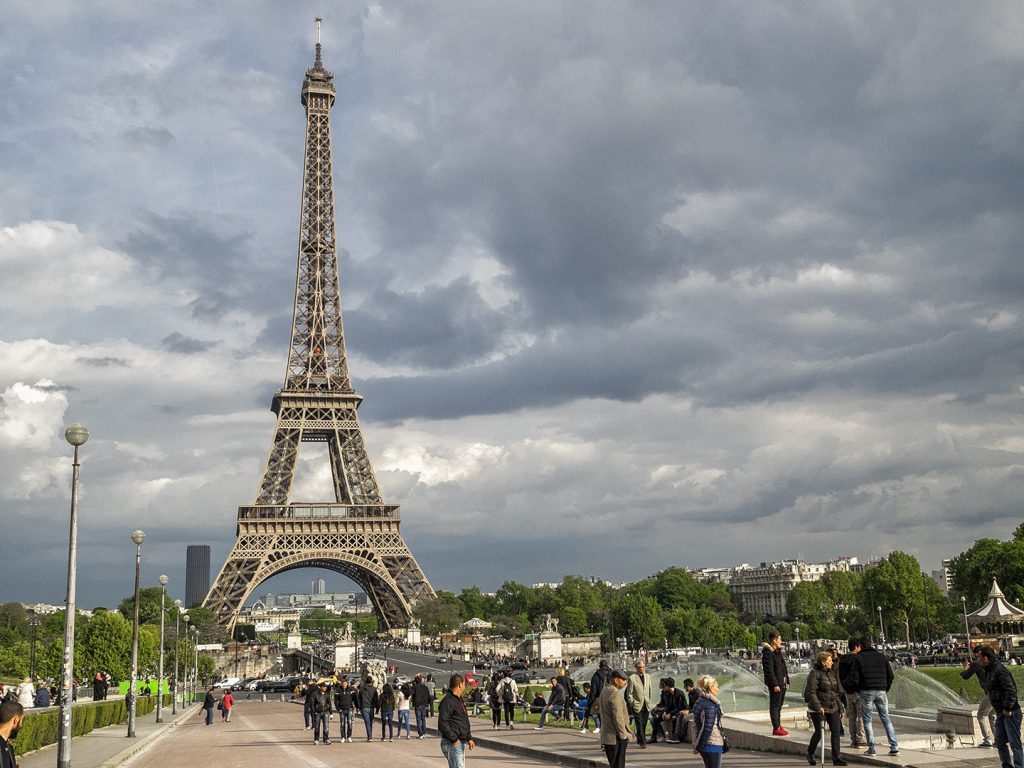 I was the first of my group to arrive in Paris. I settled into my AirBnB and bought a few groceries while waiting for Curtis, who was riding his motorcycle from Frankfurt through torrential downpours. Our 3 other Canadian friends would show up at their AirBnB the next day. I was hopeful that the rain would stop and I would experience the Paris that I had imagined, but as travel has taught me, you can not boss around the weather and have it act in your favor. It rained off and on everyday we were in Paris (5 days). I am certain that if I had not experienced Paris in the company of good friends, my level of enjoyment of Paris would have been non-existent.
At the first break in the rain we found ourselves on the metro and traveling in the direction of downtown. We did a self-guided walking tour along the river near the Louvre Museum, through the surrounding gardens before eventually making our way over to the Eiffel Tower. My first thoughts of this picturesque city were that its grandness was much grittier than I had anticipated. The wet weather was likely the culprit for the lackluster grayness of everything.
Determined not to let the rain dampen our spirits, we set off on Day 2 to explore the street markets and graffiti in Paris's Belleville District before making our way to Notre-Dame Cathedral. The Belleville street market was amazing to see, filled with color and vibrancy. It was a hustle and bustle that I didn't expect to see. The Notre-Dame Cathedral was impressive.
We ended the last few days in Paris by exploring North of the city near the Sacre-Cour Cathedral and then East to the Arc de Triomphe. We also spent an entire day at Versailles, but I'll save that for another post. Sacre-Cour was filled with life, performers showcased their talent, girls were fundraising for their school, and people sat along the hill and chatted while sipping beer. Far from the grayness of downtown, here the city felt alive. The Arc de Triomphe is a very big centerpiece for a traffic circle. Watching the traffic swirl around the massive structure is entertaining. We found the pathway under the street that led to the center of the circle, here is where you can really feel small standing beneath the structure.
And of course, a trip to Paris wouldn't be complete without a sampling of the food. We stumbled upon a great little crepe cafe and we also found a highly rated little restaurant called L'Aubergeade where we sat shoulder to shoulder with other guests. The food was fantastic and the owner was extremely friendly and helpful.
Our end thoughts on Paris were that while the main tourist attraction of Paris seem to be well kept and clean, the same cleanliness wasn't seen throughout the city. Sadly, instead of the smells of fresh baked pastries, my memories include a smell so putrid that I lack the words to describe it. A smell coming from a homeless man that was camped out on our metro platform. A reminder that this city of romance is still just another big city not without it's imperfections. I look forward to when I can return to Paris during warmer months when flowers are in bloom so I can change my view of this beautiful city.
Save
Save
Save
Save
Save
Save
Save

Latest posts by Jill Patterson
(see all)