Seaside Hiking: Ovens Natural Park, Nova Scotia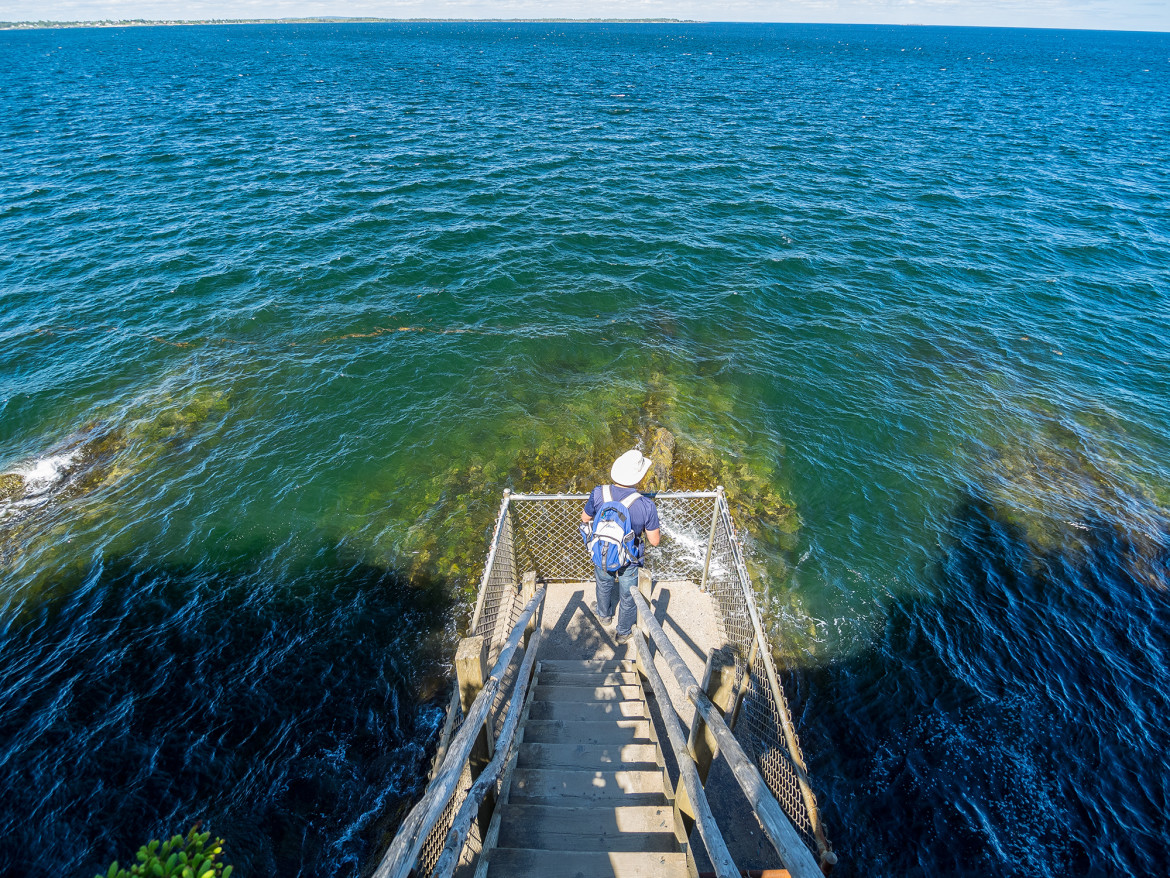 Located a short drive from Lunenburg, Nova Scotia, the Ovens are cave formations along the oceans edge. This was another place that I had heard a lot about while living nearby, but never visited while living in Nova Scotia. I still find it odd that I grew up not hiking and now go home for a visit and seek out all the hiking spots.
The cliff side walking trail showcases Nova Scotia beauty and the rocky coastline emphasizes the sound of the waves. The Ovens Natural Park is a beautiful place.
The trail is well maintained and easy. It takes about an hour round trip. You will be given a map with numbered spots along the way. Your map will also have a description of what the significance of each spot is. You'll find gold rush history as well as the history of the each cave.
If you're visiting the area, I would recommend either camping at The Ovens or at least planning a picnic to make the most of your time in the park. You can also pan for gold along the beach.
I had energy left over at the end of the hike.
I should mention that we were slightly unimpressed with this stop on our travels. The trail itself is very short, which in itself, is not a problem. The problem was the cost we paid to enter the park. $10 per person. Which isn't too bad, but we only spent an hour in the park which seems like a lot of money to walk such a short trail. We were also disappointed that we couldn't actually go into most of the caves. There is only one cave that you can enter and it's rather small.

Latest posts by Jill Patterson
(see all)