Top 8 Space Coast Adventures: There's more to Florida than suntans!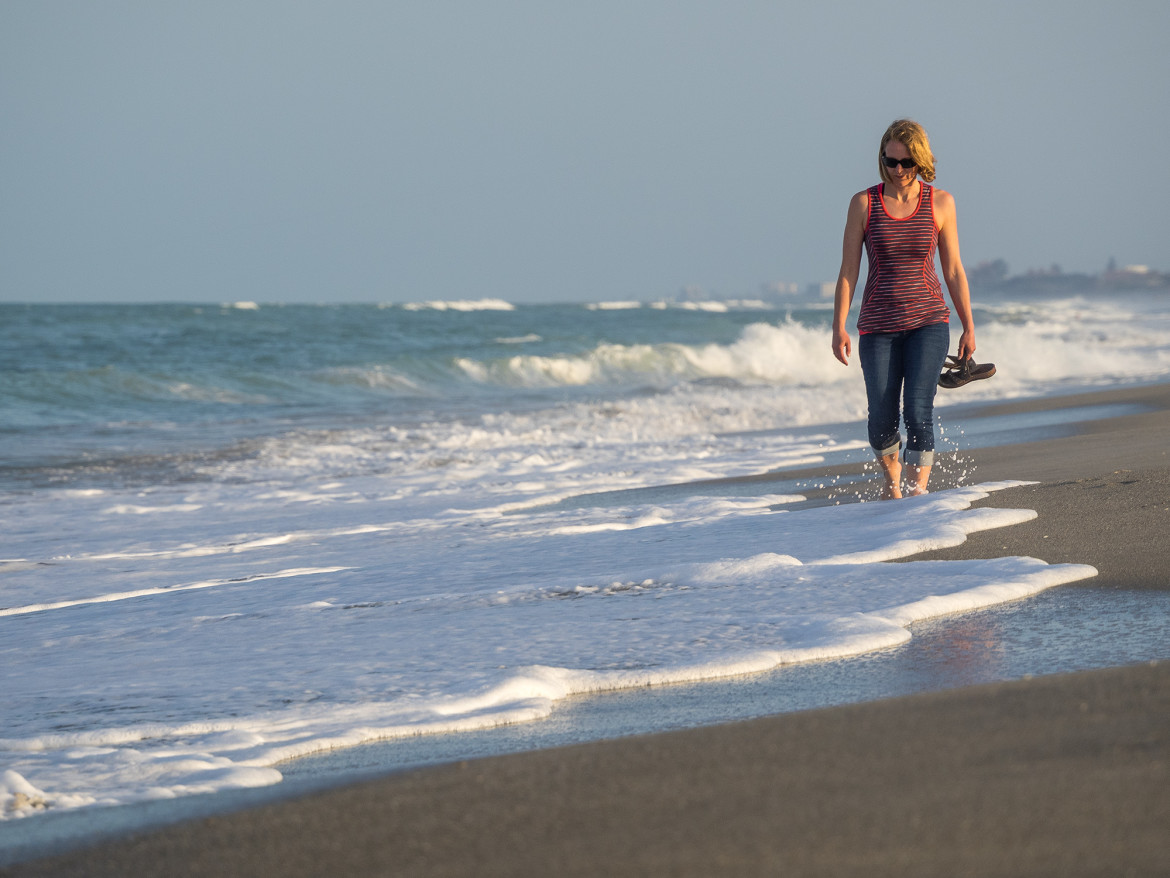 Florida, the land of sun and sand. Don't fool yourself by thinking that Florida is a one-trick pony, this sunny destination offers adventure too!
We've spent the first two and a half months of our travel adventures in Florida, adapting to a life of travel. It's been the first stop of our round-the-world adventure. We've been staying with family while adapting to a life without a 9-5 routine. We certainly wouldn't call ourselves beach bums or sun-seekers, however, this golden sun-soaked skin we have acquired does seem to look delightful on our otherwise white and pasty skin!
So what have we been doing these last two months? Finding micro-adventures, of course. Here is our list of great adventures that we have enjoyed here on the space coast of Florida:
1. Skimboarding: Although we failed miserably at learning how to skimboard, it was still a lot of fun and we highly recommend it.
2. Exercise ball trampoline: Hate doing sit ups on those bouncy exercise balls? Take out your frustration on that ab maker by burying it in the sand and jumping on it! Tip: the cheaper the exercise ball, the more likely it is to burst.
3. Turkey Creek Trail walking: We spent many afternoons wandering around Turkey Creek. We spotted a new animal or bug every time we visited. The quieter you are, the more you will see! We especially loved the gopher tortoises that can be found on the jogging trails.
4. Bicycling: One of our all time favorite things to do no matter where we are. You can find a paved path along most of the A1A highway. If you can't find a paved path, you can also enjoy a scenic ride along the road on the residential streets. Fat tire bikes can also be rented in the area for beach rides.
5. Kayaking: We spent a few hours kayaking with Karen's Kayaks along the Crane Creek River. It was beautiful and peaceful, we had a fantastic time. Kayaking up the many rivers in the area will make you feel like you're miles away from civilization.
6. Sunset walks: You can never go wrong with a sunset walk along the beach. Even though the space coast beaches are best suited for sunrises, you can still enjoy a sunset walk as dusk slowly turns the sky soft pink or orange hues.
7. Jogging over the causeways: There are many causeways throughout Florida. You can enjoy walking and jogging over any with a sidewalk. Every now and then you might even catch a glimpse of dolphins and manatees below.
8. Ritch Grissom Memorial Wetlands: Another one of our favorite places. Although the area isn't very large, it makes for a nice walk in the sun. You'll find many bird watchers here, and for good reason, there are a lot of birds! Watch out for alligators. Although we had no problem just walking past them, I wouldn't recommend getting too close.
What are you favorite things to do on the space coast?

Latest posts by Jill Patterson
(see all)