View From the Top | Alberta Rocky Mountains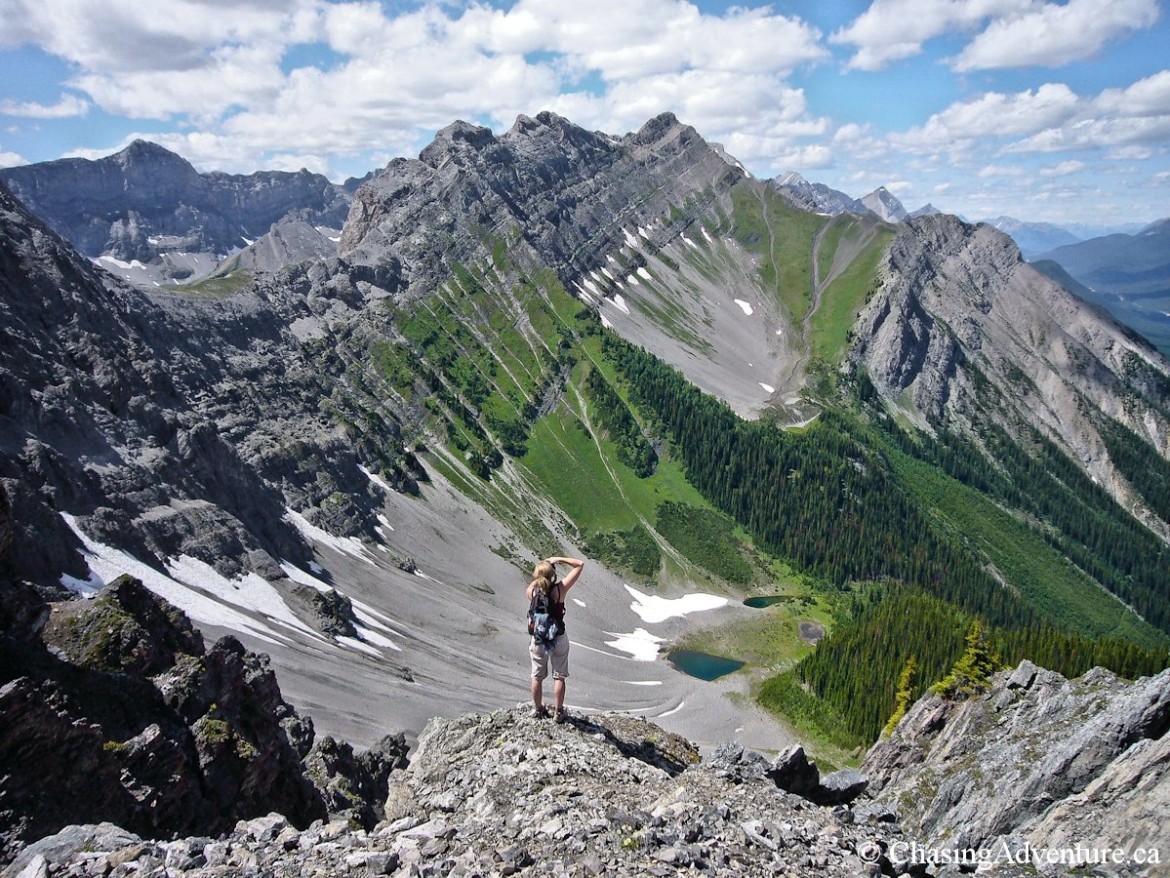 I didn't have any appreciation for the mountains until I climbed to the top of one. The view from the top is always amazing. It's a view that never gets old.
Grotto Mountain, Canmore
We have a lot of mountain photos and going through them all has made me super excited about our upcoming hikes. I can't wait for the avalanche warnings to subside so we can get back out there. I also realized something else while going through all of our photos…not a lot of photos show Curtis on top of a mountain, I assure you that he was there! You'll see he makes an excellent photographer!
All of these photos have been taken within a 90 minute drive from Calgary, Alberta.
Mt. Indefatigable, Kananaskis Country
Grizzly Peak, Kananaskis Country
Mount St.Piran, Lake Louise
Mount Baldy, near Canmore
Mountains are not Stadiums where I satisfy my ambition to achieve, they are the cathedrals where I practice my religion.
~Anatoli Boukreev~
Gap Mountain, Kananaskis Country
East End of Rundle, Canmore
Mount Allan, Kananaskis Country
Little Arthesusa, Kananaskis Country
Wedge Mountain, Kananaskis Country

Wind Tower, Kananaskis Country
The mountains are calling and I must go.
~John Muir~

Did you enjoy our view from the top? Do you know of other mountains with amazing views that you think we should climb? Tell us about it!

Latest posts by Jill Patterson
(see all)