We Suck at Traveling! And We Couldn't Be Happier!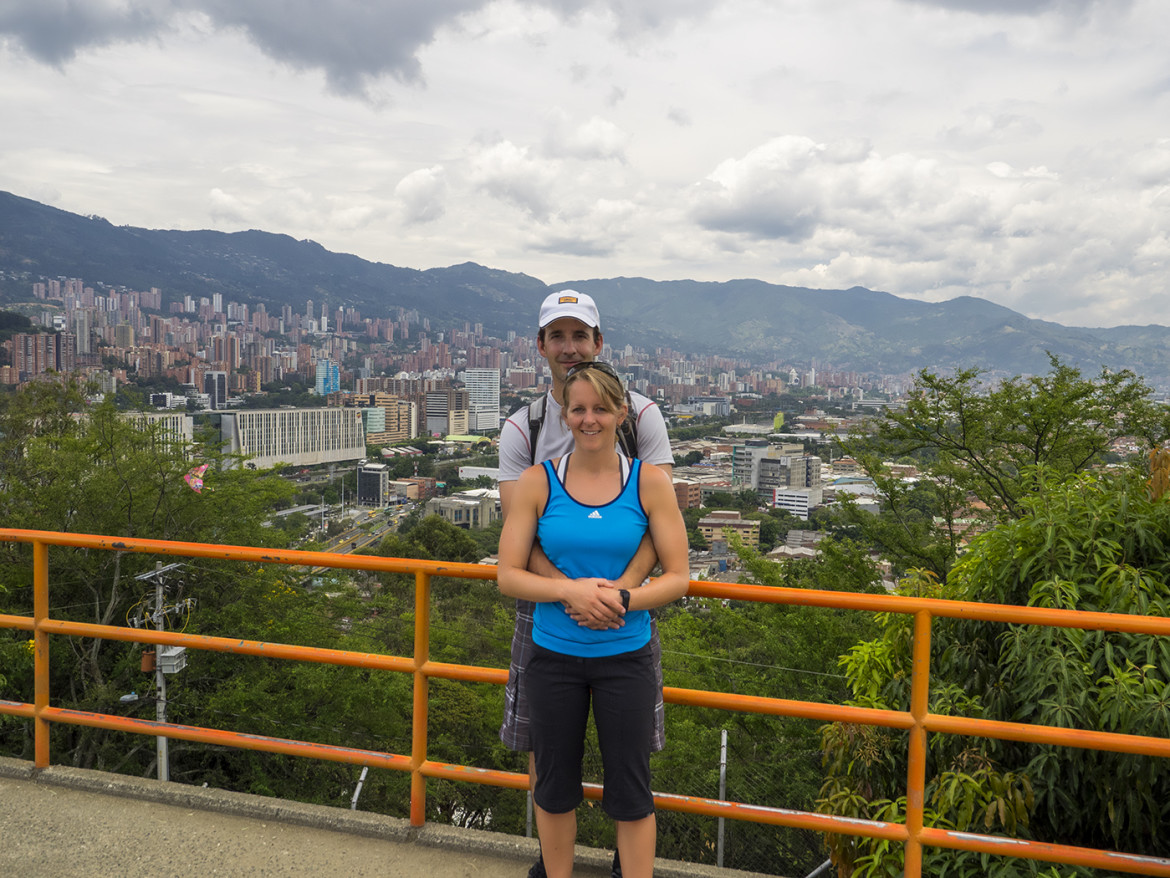 It's no joke. Compared to some of the people we've met while traveling, we're like the old grandma and grandpa who never venture further than the corner store. In the time frame that most full-time travelers will see 10 or 20 new countries….we'll see two new ones. That's right, by the time we reach 18 months of travel, we will have only visited TWO new countries, one of which, we're currently in right now: Colombia. We know that we'll only see two new countries because we know where we're going to be between now and August 2016.
A year ago, I actually thought that by the time we reached 18 months of travel we would have seen 10 or 20 new countries, I would have been insulted at the idea of only seeing 2 new ones. Yet, I'm so incredibly excited about what we're doing next that I really don't care that country hopping isn't my thing. Slow travel seems to be my current path and the best part is that I have the freedom to take that path!
So what's up? What's our plan? Our slow time in Colombia has allowed us the time to realize that hiking mountains and riding motorcycles really are things we enjoy and miss. Curtis believes that hiking mountains is a form of meditation and I believe that riding motorcycles is meditation in motion. So we're going to do those things.
There's a bit more to it than that, here's the short version:
Next stop: Florida. Why do we keep going back there? I have no answer. Just because.
And then: Bahamas for my mama. Yep, a short mom-daughter cruise to The Bahamas while Curtis babysits the cat. Not a new country for me.
And then: Spain!!! Barcelona and the Canary Islands. This is where the hiking comes in. We needed some non-tropical mountains in a Spanish speaking country and didn't want to stay in South America. The Canary Islands are supposed to have beautiful mountains, so we're going! Spain is not a new country, but Barcelona and the Canaries are new places!
And then: Canada! In the middle of winter! Exactly what I never wanted to do. I knew I left my winter jacket there for a reason. But wait…I left my motorcycle there too! And it needs to go to the next stop with us 😛 Definitely not a new country for us!
And then: California! Because according to Katy Perry, nothing comes close to the golden coast and the grass is really greener. My motorcycle will be so happy to be soaking in the sun on the golden coast again! And there's this whole 6 months of yoga thing that I'll be doing!
I'm so excited to be continuing my yoga training with YogaWorks. I will be taking their 300 hr, 6 month apprenticeship in Los Angeles. This location gives us access to water sports, mountain hikes and canyon roads for the motorcycle(s). It will give us everything we miss and hopefully hand us some of the paving stones for whatever road we find ourselves going down after this California adventure.
And… new country #2 is! Dominican Republic! This may be one of those trips that Curtis doesn't go on. I like to take those trips once in awhile 🙂 I have a family wedding to attend shortly after arriving in L.A.
So being bad travelers and only seeing two new countries doesn't really mean that we're not really travelling, it just means that we're traveling how we want to. That was the original plan after all.
This plan is so far off from what we ever imagined ourselves doing. I don't think we could have ever imagined this. Especially since the plan was to stay in cheap countries and now we're spending 6 months in one of the most expensive cities in America. Oops. I love it!

Latest posts by Jill Patterson
(see all)