Beach Bliss in The Florida Sunshine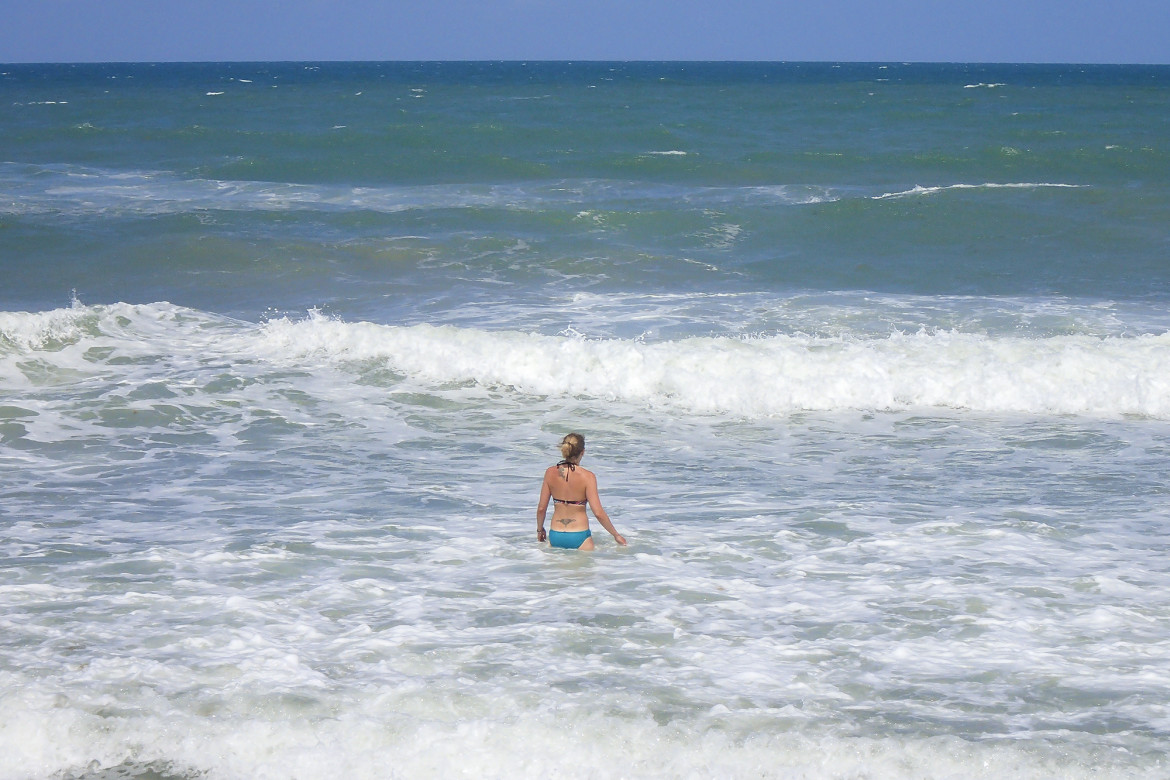 The beach isn't really our scene. I grew up on the Atlantic Ocean along the coast of Nova Scotia, Canada, but the ocean was a way to earn an income, not a playground. Curtis grew up in the prairies of rural Alberta and Saskatchewan. He never learned to love the life that the ocean created.
Suntanning isn't our idea of a good time, but the ocean is life, it's ebb and flow creating an endless cycle, which can be representative of so many other things in life. The ocean comes with a certain amount of intrigue that will always keep calling me back.
We spent so much time in Florida that it was nearly impossible to avoid spending a little time on the beach. We even bought skimboards to help us enjoy beach life a little more.
We gave a solid attempt at learning to skimboard. After bruises, bloody shins and sand rash, we sold our boards just before leaving Florida. I think we'll stick to snowboards for now.
We also got a brilliant idea to bury an exercise ball in the sand and jump on it like a trampoline. Probably not the smartest idea, but it was fun.
We bought boogie boards for our niece and nephew when they came to visit us. It was a ton of fun. We recommend buying a slightly more expensive version rather than the cheapest you can find. The cheap ones don't seem to ride a wave very well.
Handstands and back handsprings must be done everywhere I go. It keeps me young 🙂
Sunset walks were among our favorite part of being at the beach.
We've found that the beaches here on the east coast of Florida are more for splashing around in the waves rather than swimming. The surf seems fairly rough to simply swim in. Frolicking in the waves is a must.
We loved watching the birds hunt for food as well. Earth is home to some incredibly smart creatures.
So, next time you're at the beach, don't forget your sunscreen!
…Build a castle in the sand…
…and enjoy the water!

Latest posts by Jill Patterson
(see all)