Bicycle Bliss: Jekyll Island, Georgia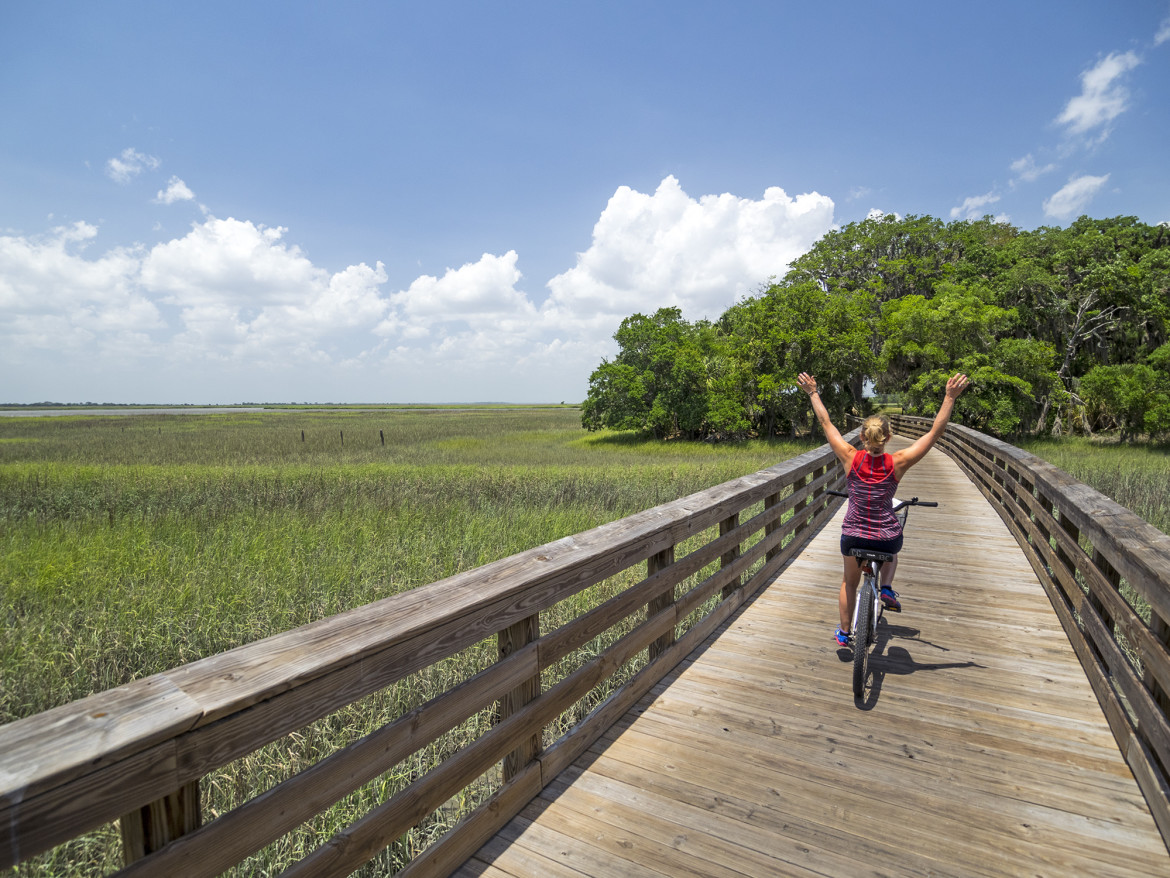 We're drawn to bicycle adventures. We love exploring towns and countrysides from the saddle of a bicycle. Jekyll Island was no exception. What an peaceful experience under a tree canopied bicycle trail.
We spent 2 days camping in the Jekyll Island Campground and loved every minute of it. Nestled along the north end of the island, away from town, the campground was a perfectly quiet place to relax. Arriving with a tent, we shared the large "tent only" area with two other campers and a herd of deer.
Near the campground is a fishing pier which we explored at sunset. It was another gorgeous spot to watch the day fade into night.
Our campground offered bicycle rentals. We got a 4 hour rental and explored the island. Beautiful bike trails weave along the outer edge of the island under a canopy of trees. We took our time and enjoyed the surroundings, eventually finding another path leading directly across the island to the beach. This path had less shade and led to the wide open expanse of a perfectly flat beach, with zero shade.
After checking out the beach and the hundreds of jellyfish that were washed ashore, we peddled a little further south and found ice cream! Just what we needed.
The historic district of Jekyll Island has beautiful architecture. We didn't opt to take the guided tour of the houses, but I'm sure it would have been fantastic to learn about the history.
Bicycling is one of our favorite things to do. We highly recommend you grab yourself a bicycle rental during your visit to the island. It's a perfect way to spend the day.
Have you been to Jekyll Island? What are you recommendations?

Latest posts by Jill Patterson
(see all)