Curtis' Full Time Traveler Gear Guide With Camping Gear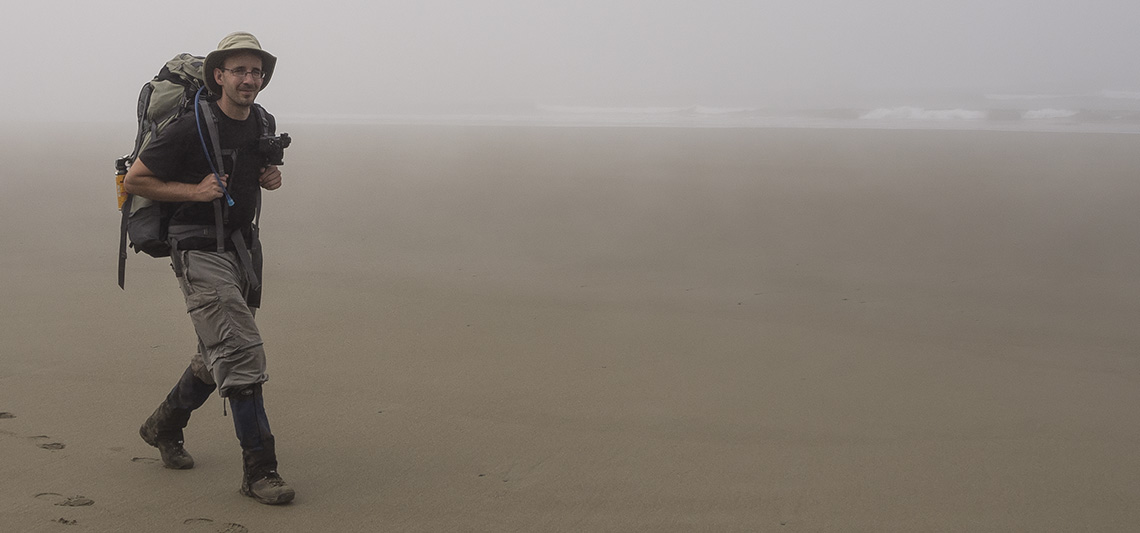 Jill and I sold pretty much everything we own and are traveling the world full time. Below is a list that represents virtually everything that I travel with. Jill has created her own gear list HERE. Below is just the stuff that I carry.  My full 70L pack weighs about 36 pounds, and my 30L weighs about 17  pounds. When we want to do a multi-day hike, I leave laptops and other things I don't need in the daypack in hotel storage or with people I know, to save weight.  Traveling as a couple, many of the camping items we share. I own these items and recommend them from personal use. A few of the items I am planning to upgrade to in the near future.  At the moment I am planning to upgrade my 70L pack and water filter.  I also want to downgrade my stove to the twig burning stove shown below, from my current Optimus Nova+ multifuel stove because of issues with bringing the empty fuel bottles through airport security as well as the annoyance of finding fuel and the additional weight.  However, the Optimus stove is probably the best multi-fuel stove I have ever used if you consider the convenience factor on the trail and if you don't need to fly anywhere.  I am keeping the Optimus stove for camping in the Canadian Rockies, and for camping where regulations do not allow wood burning stoves.
Some of these items I leave in storage with my family because our plans for the year don't require them. For example as I write this, I am not carrying the cookware set, stove, water filtration system or hiking boots.
Some of the links below are affiliate links so I earn a small commission if you click and buy. It is greatly appreciated if you do! It helps fund what we are doing and encourage us to review more gear.
Backcountry Camping Gear
If I was traveling as a single person, I would delete the tent + pillow + thermarest + cookset, and replace with a Hennessy hammock tent (I have owned and recommend, requires large trees with about 12 ft spacing) and a very small lightweight stainless steel pot or billy can.
Tarp
1 lb. To setup camp in rain, or as groundsheet or tent footprint

Gaiters
0.6 lbs. For snowy or muddy treks, or scree skiing

Mug
For tea, or make oatmeal in it

Long spork
Longer length for eating dehydrated meal packets
---
Clothing
The list below is for our regular style of travel, staying in B&B's or renting places for months at a time. For serious backcountry trips, I travel without jeans, normal shirts or shorts and no swim trunks. Instead, I take one hat, one pair of footwear, 4 changes of clothes with only quickdry shirts and only one pair of hiking pants that convert to shorts.
Fleece jacket
0.8 lbs, For below freezing weather wear this under the shell

| | |
| --- | --- |
| | Ball cap |

| | |
| --- | --- |
| | Jeans |

| | |
| --- | --- |
| | Shorts |

| | |
| --- | --- |
| | Normal Shirts (3) |

| | |
| --- | --- |
| | Undies (6) |

| | |
| --- | --- |
| | Socks (6) |

| | |
| --- | --- |
| | Swim trunks or board shorts |

Trail runners
For everyday use or easy hikes
---
Electronics
For serious backcountry camping trips I do not carry the laptop and accessories. With powerful smart phones and free offline GPS apps such as OsmAnd, there is also no need for a car GPS. For trips where we expect to drive a lot, I carry a smart-phone sized Garmin Nuvi 3490LMT with car kit adapter because of the superior turn by turn navigation.
| | |
| --- | --- |
| | Car GPS |

Wireless Mouse
93g includes battery. Surprisingly comfortable for a small mouse.

Headphones
Listen to music on your phone on long flights
---
Photography
We used to travel with crop-sensor (DX) Nikon DSLR cameras and about 6 lenses. This became very cumbersome for any type of travel due to size and weight of the lenses. For people who want more than just one lens, I highly recommend you consider the micro four thirds camera system. It has the most comprehensive set of lenses to choose from on any mirrorless camera system, and the quality of the lenses is also top notch. The lenses are less than half the size and weight of DSLR lenses. Although there are full frame sensor mirrorless cameras available, their lenses are much heavier because large sensors require large lenses, there is no getting around that fact. Comparing the image quality of a modern micro four thirds system with pro lenses vs. a modern full frame system, in good lighting it is difficult to tell the difference. All my camera equipment including body, 4 lenses, 5 batteries, cleaning kit, foam partition, charger, filters, rings, caps, capture clip, is about 5 pounds (excluding tripod).
Step-Up Rings
To fit 67mm filters to all these you need 46-52mm, 52-67mm, 58-67mm.
---
Nicknacks
| | |
| --- | --- |
| | Toiletries |

Small roll of toilet paper
Some washrooms don't have any, or it costs money.

| | |
| --- | --- |
| | Ziplock Freezer Bags |

| | |
| --- | --- |
| | Scuba mask |
---
Like this post? Pin it for later!