How To Survive a Hike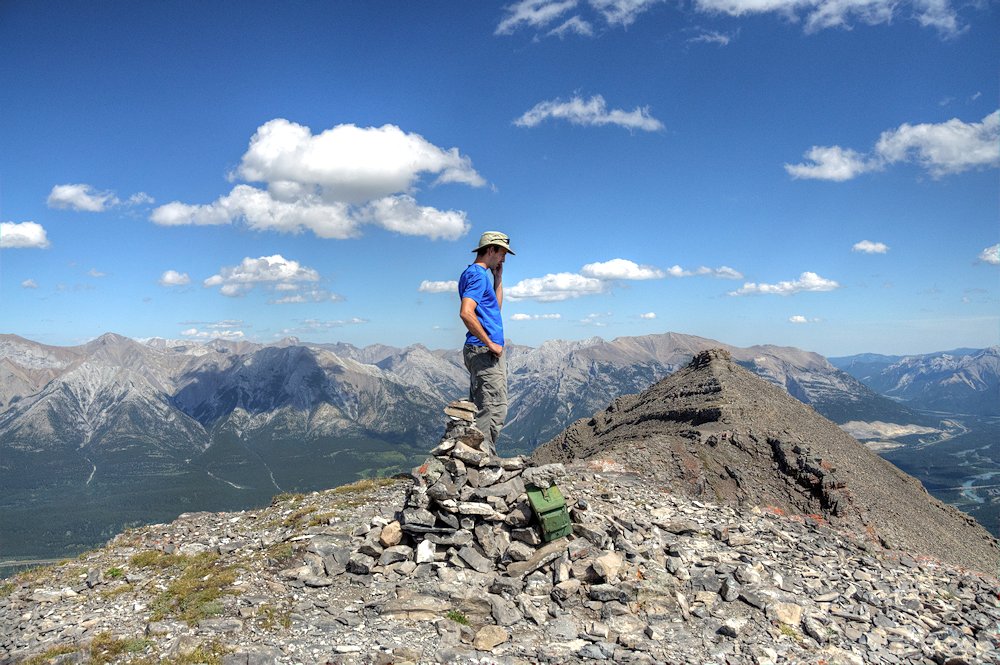 So, you want to venture into the great outdoors, do you? You want to frolic in flowery meadows, hear the musical melody of running water as it cascades along the shallow creek and watch the birds dance above your head? If you're like us, you probably want to get out and smell the fresh air, admire the beauty that surrounds you and run free from your city walls. But, you've never gone hiking and you're completely clueless when it comes to the great outdoors.
Lucky you! We've put together a list of things you should do to keep yourself safe will hiking into the great unknown.
It should be noted that this guide is intended for beginner hikers. It is a beneficial guide for most hiking situations, but intended for mountain hiking.
Know your trail
Get you familiar with your chosen trail. There are lots of guidebooks, trail maps out there so use them! Or if you're lazy like we are, use that trusty Google search feature on your browser to find a local hike. Know how many kilometers (miles) you'll be traveling and understand how long that will take you. If you can walk a 20 minute mile, account for a little extra time to do that mile if you're traveling uphill the whole way.
Tell someone about your plan
Now that you're familiar with your trail and you know it like the back of your hand, you need to let someone know where you're going and when you plan to be home. If you get lost or eaten by a Sasquatch, it will be nice if someone knows where to start looking for you when you don't show up at home. This is a very important step, especially if you're hiking alone. We recommend that you always hike in a group of 4 or more for safety.
Be bear and cougar aware
This is a big safety concern and should be taken seriously. You need to be familiar with the steps you should take if you were to encounter a bear or a cougar. Chances are you'll never see either, but you should know what to do to avoid an encounter with one of these animals and what to do if you actually see one. Parks Canada provides a guide on traveling safely in bear country, you should read it and while you're at it, read this one on cougars.
Now that you're all caught up on being bear aware, it's time to check your local websites for any bear or cougar advisories and/or sightings. If there are any warnings near your intended trail, now is a good time to reconsider you chosen trail.
It's important to note that the animal threats will vary depending on what part of the world you're hiking in. Research your area to know which animals or reptiles you need to be aware of.
Bring water
The necessity of life, water. We recommend at least 1L (32 oz.) of water if you plan to hike for 3 or more hours. This amount will vary due to your own fitness level, the temperature and the type of trail. We rarely ever take more than 1L each, but we also rarely hike over 6 hours. Water could surround you in lakes and streams while you're out in nature, but we suggest you bring your own. Depending on where you are hiking, the water may or may not be safe to drink.
Bring food
You will get hungry; exercise tends to work up an appetite. Light snacks such as trail mix work well for shorter hikes. For longer hikes you'll want to bring a sandwich and a light snack. Our must have hiking food is one sub and two cookies for each of us. We love mountain top picnics!
Wear proper clothing
Being too hot or too cold on a trail can be a problem. Dressing in layers is always a good choice along with wearing pants that zip off into shorts. We highly recommend wearing quick dry fabrics like polyester, rayon and merino wool. Bring a rain jacket; even if it doesn't rain, the jacket will cut the wind to keep you warm. First time hikers will do OK in sturdy shoes with good thread.
Bring the essentials
There are a number of items that you should always hike with:
Backpack
Bear Spray
Trail map/compass or  GPS
Small First Aid Kit
Flashlight/ headlamp
Cellphone or SPOT/Delorme  tracker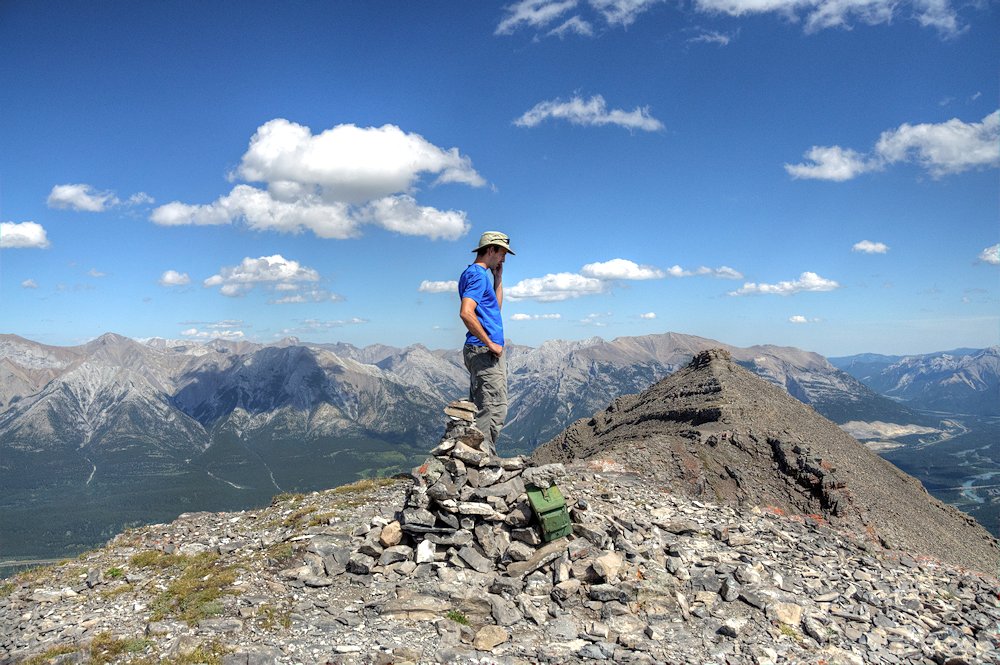 It's always handy to be able to take a business call on top of a mountain!
There are a number of optional hiking accessories that you may want to consider, some are season specific:
Bug Spray
Sunscreen
Hat
Gloves
Hiking poles
Micro-spikes (winter hiking)
Know these hand signals in case you need to be rescued by plane/helicopter.
Do you have other great tips for new hikers? We'd love to hear about them!

Latest posts by Jill Patterson
(see all)