Month 10 – Gran Canaria Island, Spain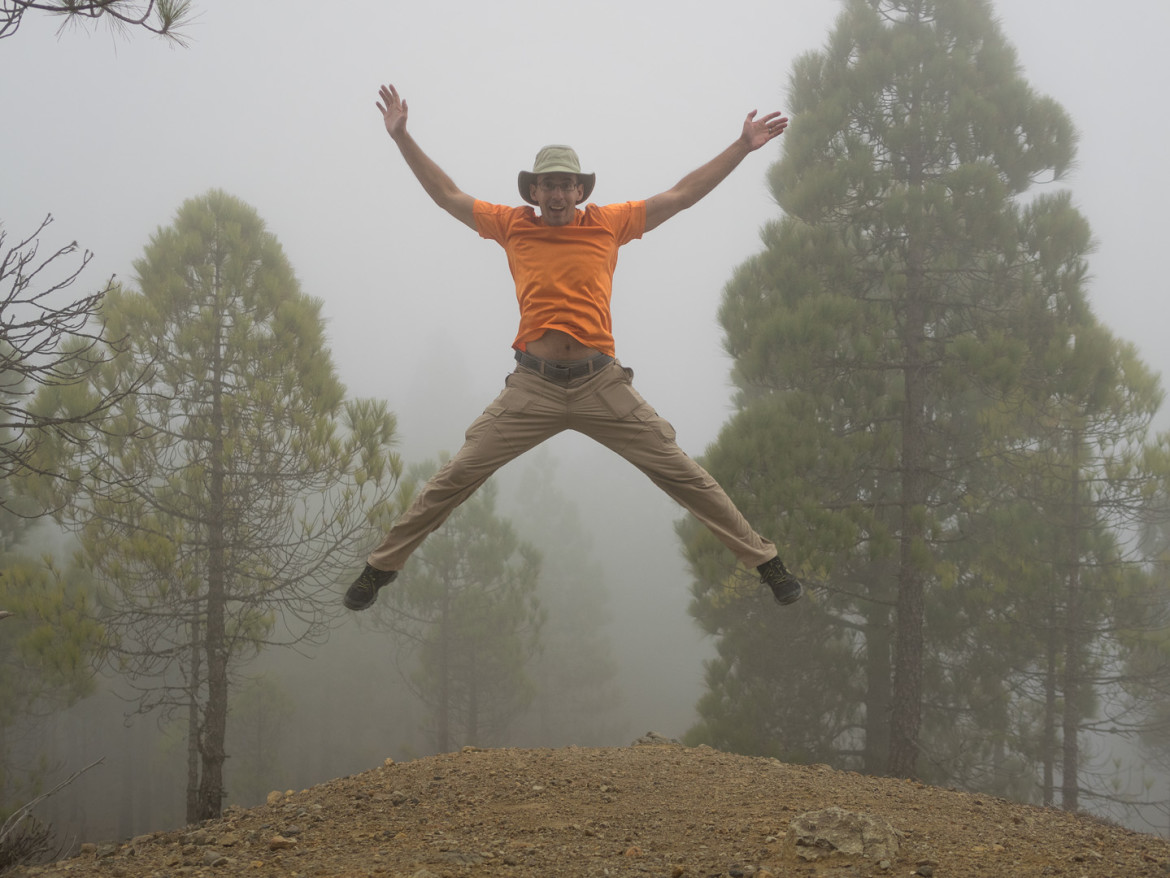 December 2015
This month started off a bit rocky. We landed in Barcelona and immediately got sick. We only had 4 days in the city before flying off to Gran Canaria Island and we managed to stay in bed for almost 2 full days. That being said….we walked. A lot. I spent the majority of our time walking in and out of sporting good stores looking for a winter jacket because the temperature was much colder than what I had gotten used to lately. 15°C  suddenly felt very much like winter to my sun spoiled body. I found nothing suitable and wore the same layered outfit (a.k.a all my clothes) the entire time in the city.
We wander through the gothic quarters and into the Parc de la Ciutadella and then found the ocean. We caught the once per week showing of the Magic Fountain of Montjuïc and gazed at the architecture of Sagrada Família. We wandered the old streets around the Arc de Triomf and found a Christmas market. In the market (and everywhere they sell nativity scene decorations) we found an interesting character, the pooping man. Apparently people like to hide them in their nativity scene.
We absolutely loved Park Güell with in quiet spaces, charming pathways and beautiful musicians playing throughout the park.
Our time in Barcelona ended far to soon. Before we knew it we were on a plane to Gran Canaria Island. One of the Canary Islands famed hiking island.
Our first two weeks on this tiny island were fairly low key since it took me that long to get rid of my cold/flu. Our Air B&B rental was a stone's throw from the ocean situated in a non-touristy town of about 200 people. The town was cute with a walking path along the water to connect it to neighboring towns.
We visited both of the cities on the island, Las Palmas and Maspalomas. Both are touristy, both are beautiful. Las Palmas is perfect for surfing and hanging out, Maspalomas is more of a resort style town with impressive sand dunes. You can read about our trip to the sand dunes (a.k.a nudist beach) HERE.
Once my cold disappeared, we did what we came to do. We hiked! There is such incredible terrain on Gran Canaria, so varied, so beautiful. I loved every second of our hiking experiences on the island. Roque Nublo was by far our favorite hike. Our two volcano hikes, Caldera Bandama and Caldera de Los Marteles were fantastic as well. We did our first ever up and over a mountain to get to a beach and then hike back up and over to get back to the car. We hardly spent any time at all at the beach, but it was totally worth it.
We spent a lot of time walking around our local beaches picking up beach glass, I even made a Christmas tree out of it! Other than our little glass tree, you would never even know it was Christmas for us, we completely skipped it. We didn't even feel like we missed anything, we spent the day driving along the coast visiting little towns along the way. As a matter of fact we skipped our 3 year wedding anniversary that was a few days earlier. Oops.
I did celebrate my birthday though. We went to Europe's only permanent outdoor movie theater! We watch…I can't remember what movie…cuddled up on a leather sofa under the stars.
New Years was a flop. It turns out the not knowing Spanish is still a problem for us. We thought we were going to attend a giant party on the beach that started at midnight and went until 4am! We were excited! Andddd…no one was there. Wa Wa Waaaaa. Lost in translation, the party was the previous year. Apparently NYE 2015, does not mean Dec.31, 2015. It actually means Jan.1, 2015 which was the year before. I'm pretty sure in Canada we would have said New Years 2015…even though we were bringing in the 2016 year.
I think that sums up the last month of 2015! Oh and we went to a Botanical Garden.
Bring on 2016!

Latest posts by Jill Patterson
(see all)