Play Days at Point Pleasant Park, Halifax, Nova Scotia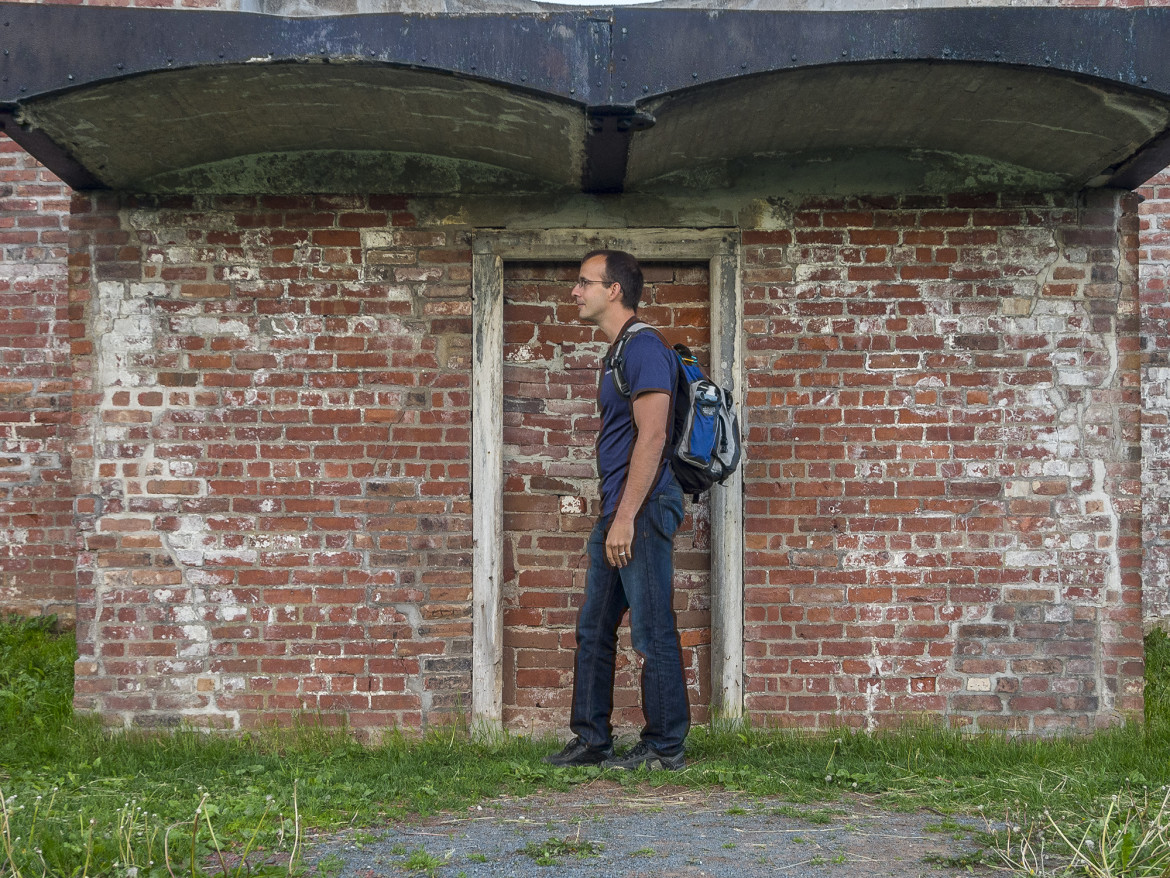 One of our favorite ways to spend an afternoon in Halifax was to play in Point Pleasant Park. In fact, it took us 3 afternoons at the park to see the entire thing. Looking back on it, I'm still not sure we saw the whole thing. The park isn't that big, but we were having so much fun playing on the old ruins and skipping rocks into the ocean that the hours melted away without us even realizing it.
Formally used for military purposes, the old bastion ruins remain among the forested pathways. The old ruins where canyons used to sit, now serve as a playing field for my nieces and nephew. The roadways have become a racetrack for my youngest niece and her pink tricycle.
I was a little surprised to see this mini castle looking thing. I have no idea what it is or what it was used for. I'm sure that handstands were not a part of it's original usage.
We found a frog pond as well.
Wandering through a maze of paths we came across something I had been secretly looking for. Early in the day I had mentioned that I really wanted to see a lady slipper during my visit to Nova Scotia. On our two previous hikes I had been looking all along the path to see one. I should mention that a lady slipper is a type of orchid that was named due to it's resemblance to a lady's slipper. I certainly don't see that when I look at these flowers. My brother seems to think they resemble women's genitalia but I prefer to think that the orchid looks like a set of lungs. I haven't seen one in at least 15 or 20 years and I've only ever seen them in swampy areas of Nova Scotia. Anyway, I'm getting carried away. We found lady slippers! And not just a couple of them….a whole damn field of them! It was unbelievable. I was super happy. It's the small things.
And then there were trees to climb.
I don't know all the history of this park, but I do love ruins…and graffiti. I love it even more when it's surrounded by forest and ocean instead of busy city streets.
If you've been following our blog, you may have noticed that we like parks and forested sanctuaries…and outdoor nature in general, but there seems to be something special about Point Pleasant Park. It felt special. Peaceful. I'll wander through it every time I'm in Halifax.

Latest posts by Jill Patterson
(see all)