That Time We Hiked a Volcano and Didn't Know It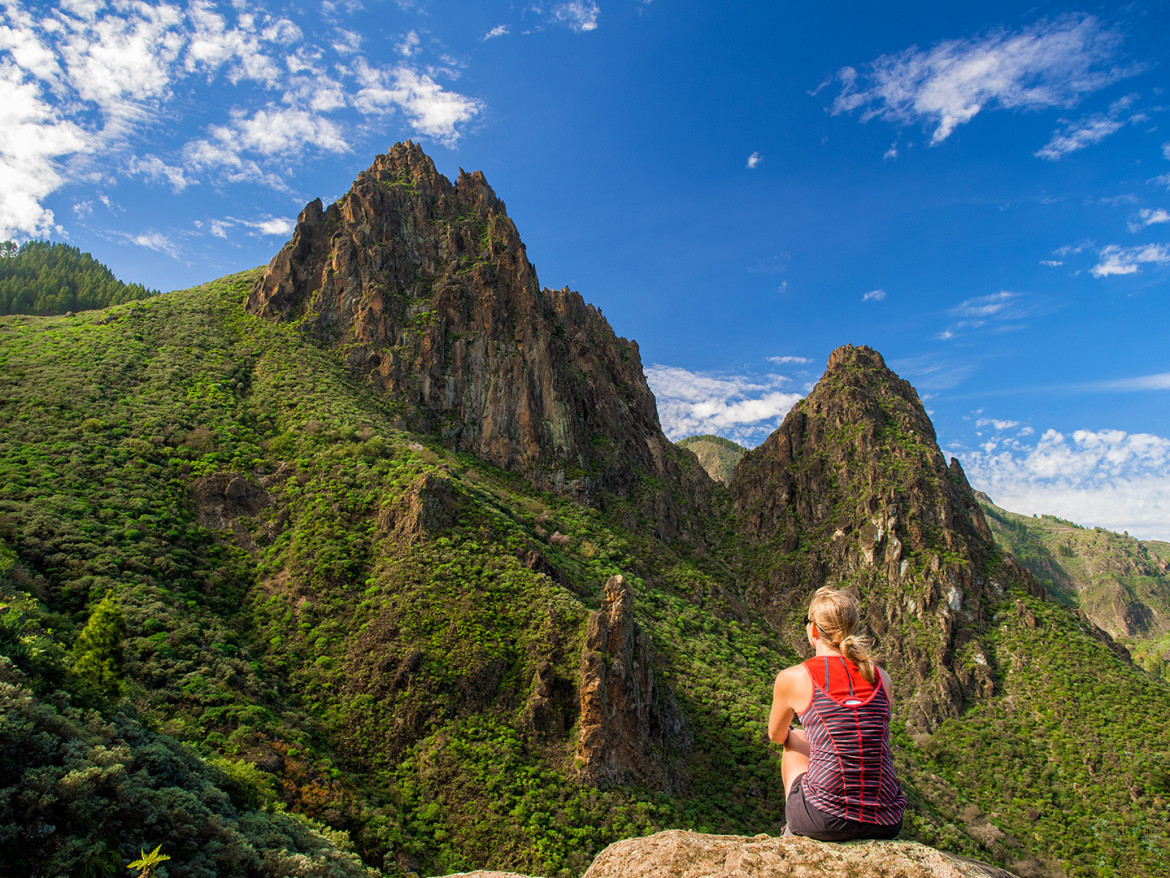 I always thought our first time would be special, memorable. I mean, it's a volcano! A dormant one, but you still want it to be exciting! Climbing a volcano for the first time should be a good story around the ole campfire. Right?
I blame Wikiloc (free trail site) for not specifically saying that this was indeed a hike up the side of a volcano. Well, actually, it was down the side of a volcano but we had to come back up since we parked the car on the rim of the volcano (facing directly into the crater). But seriously, let's not focus on the small details here. We got out of the car, turned away from the crater and walked down the backside which was clearly not an obvious volcano slope. And the fact that we parked beside the sign that said "Caldera Los Marteles" is completely irrelevant. We were on a mission, a hiking mission. We succeeded 🙂
Have you ever heard about people that do things that are questionably stupid? Like unprepared hikers who fall victim to poor weather, dehydration, starvation, improper gear? Well…that's sort of like us. It's not like we're inexperienced hikers, it's more like we have a slight arrogance of invincibility. We reached the point where we've hiked so long that we started to get lazy about being prepared, because hey, if nothing went wrong in the last 10 years of hiking, it probably won't go wrong this time either. I don't recommend taking this attitude out on a hike with you. On the bright side, we've realized our laziness on the matter and have started to take hiking seriously again. However, our time hiking on Gran Canaria was a feat in pure laziness. Although nothing went wrong, we should have paid enough attention to actually know where we were hiking…like on the side of a volcano. I'm sure we would have noticed if it were an active volcano throwing ash everywhere though. Win!
Not only did we not notice that we were on the side of a volcano, we also didn't realize we were hiking down first and then back up until we got to the parking area. The problem with this is that we were doing a 4.5 hour hike (that detail we knew) and we were starting at 1pm, which meant it would start getting dark by the time we were coming back up to the car so there was no time to rest. Down is always the easy part, it's also the part where knees start to hurt. Coming back up with limited sunlight and sore knees was not so much fun. We had to haul ass.
This was our first real "mountain" hike while on Gran Canaria Island. It opened our eyes to the diversity that this tiny island had to offer. During one hike we were able to see dry landscapes with Cacti merge into hilltop pine trees as well as low land greenery and flowers. This was just a tiny sample of what the island offered, we had no idea what the following 5 weeks on the island would show us!
I have yet to figure out if there are actual trail names for all the trails on the island. Everything just seems to reference the trail in a point to point fashion. This trail was Los Marteles Caldera to Rincon, click here for a link to more details.
Have you ever hiked a volcano? Dormant or active. Tell us about it, we might need to add it to our "to-hike" list!

Latest posts by Jill Patterson
(see all)