Sign post forest, Yukon (VR360)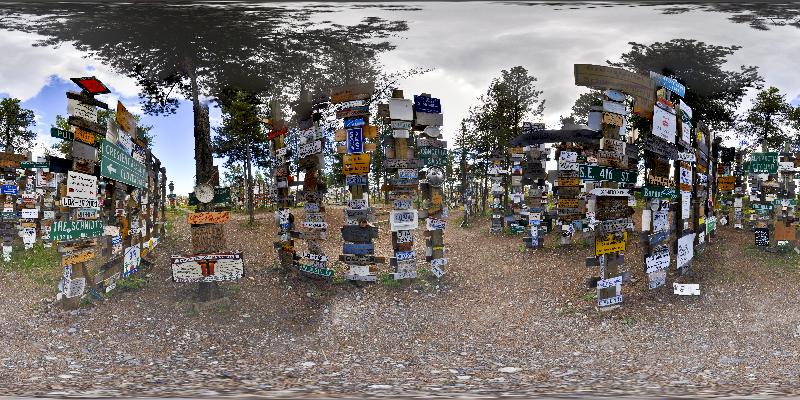 This was a short stop on the way to the Chilkoot trail. The sign post forest is located in Watson Lake, Yukon. The forest showcases thousands of signs from all over the world!
To view virtual tour properly, Flash Player 9.0.28 or later version is needed.Please download the latest version of
Flash Player
and install it on your computer.

Click the full screen button! Hit escape to exit full screen.
You can zoom in and out of the virtual panorama as well.
Tell us what you think of virtual panoramas! They take some time to create and we'd love to know if you enjoy seeing them!

Latest posts by Jill Patterson
(see all)