One day in Florence, Italy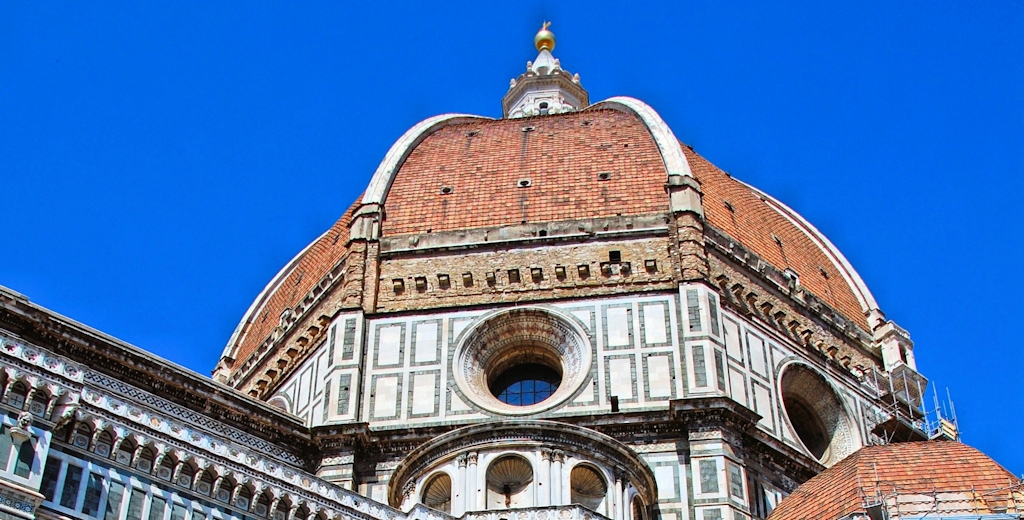 We left Lucca in the morning and pointed our trusty mechanical steeds in the direction of Florence. It was a surprisingly short ride on the highway (about an hour). Once in Florence, we found that most of the streets we were on were one way streets, which was slightly confusing and even with the GPS, we managed to get lost among the city center cobblestone streets. This seems to be a common occurrence for us, and by this time in our trip I've started to be less cranky about being momentarily lost.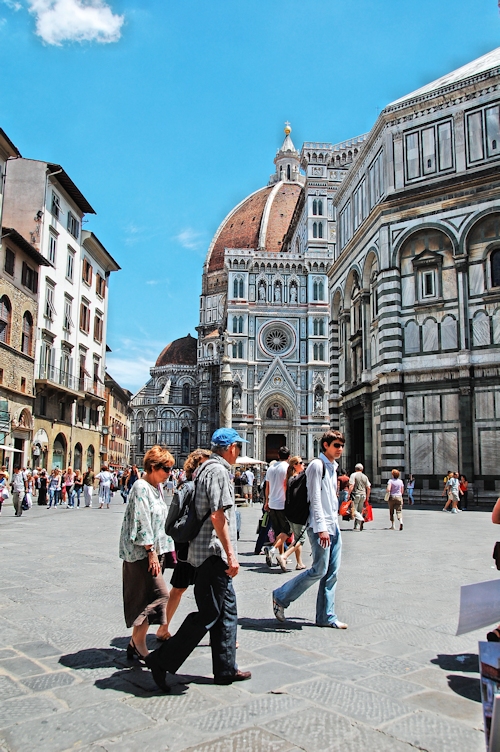 We found our hotel (Hotel Fiorita) and were somewhat confused by the signage, there was one entrance to the four storey building, however there were four signs for different hotels. As we soon discovered, this old building had be converted into a hotel at some point, and each floor was a different hotel. We arrived about 30 minutes before check-in, but the hotel staff were very friendly and asked us to have a seat while they finish up a room for us. It turns out that they upgraded us to a much bigger and nicer room by giving us the first available room!
After changing out of our riding gear and into something more comfortable, we left the hotel and started walking, it turned out that we were a short distance from everything. Our first stop was the Duomo (The Basilica di Santa Maria del Fiore), a remarkable piece of Architecture, with the most surprising fact to me being that when the Duomo was first under construction (1296), the plan was for a dome to be constructed at the top, however, there was no technology to build it at that time, but it was assumed that by the time of completion(1436), there would be enough technology to finish the dome. The assumption was correct and the dome still remains as the largest brick dome ever constructed.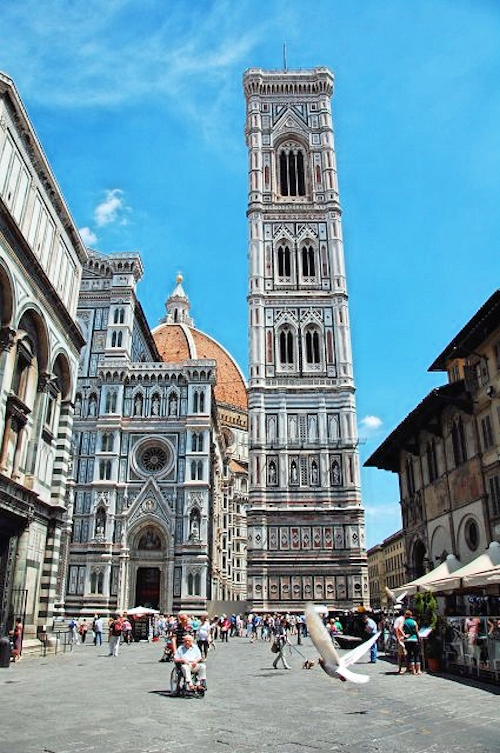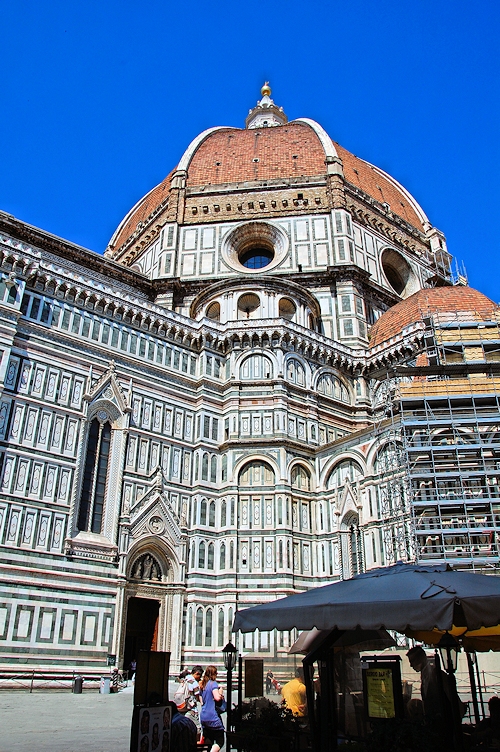 Curtis and I paid 8 euros each, to climb the stairs to the top of the Duomo, we felt that just seeing the staircase was well worth the 8 euros. These tiny, cramped pathways that weaved their way up to the top were worth the experience simply due to the fact that there was really no way to turn back or stop, it was single file all the way to the top with hundreds of other tourists. Closer to the top, there is a branch off for people coming back down from the top, and you have to press yourself against the walls to try and let other people pass, it was almost laughable. I presume that when the staircase was built it was not intended for hundreds of tourists to travel through all at the same time.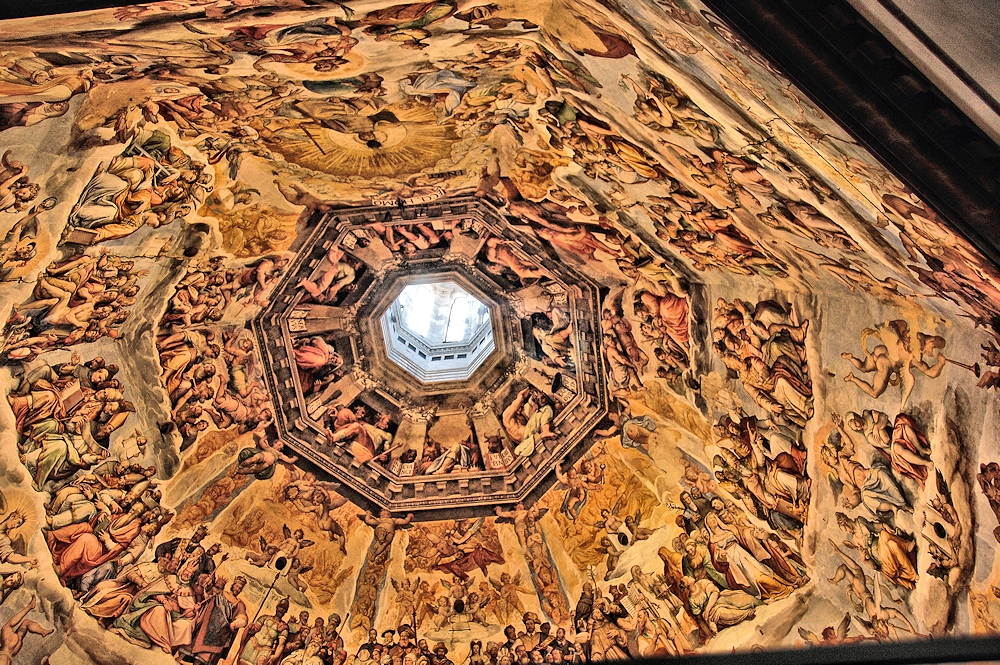 The top of the Duomo has a magnificent view of Florence, it would have been a romantic and enjoyable experience had there not been hundreds of people of there already, but this is Italy and you must expect the crowds.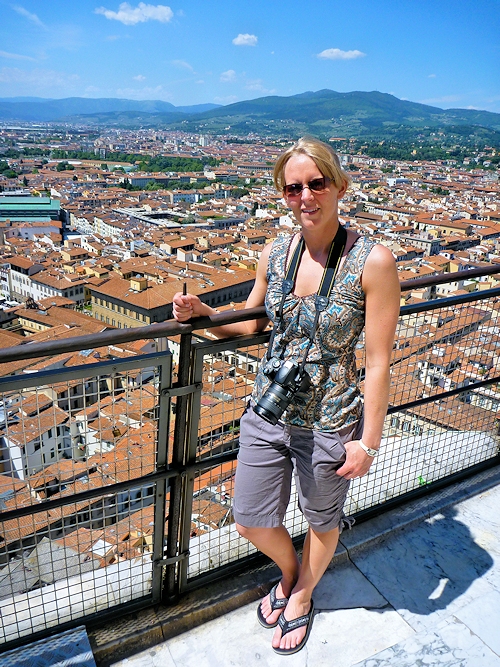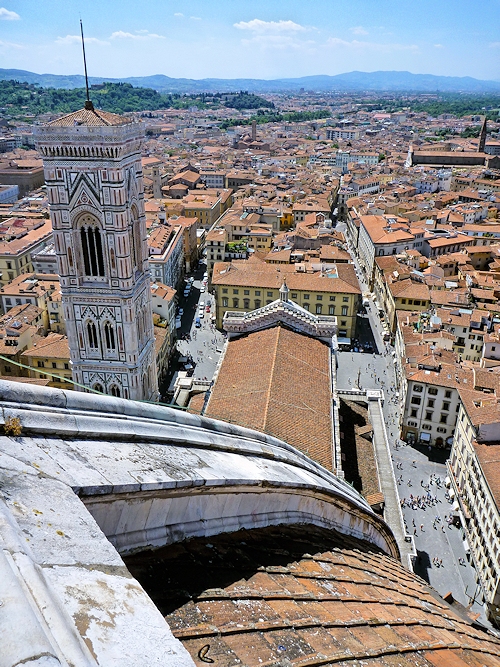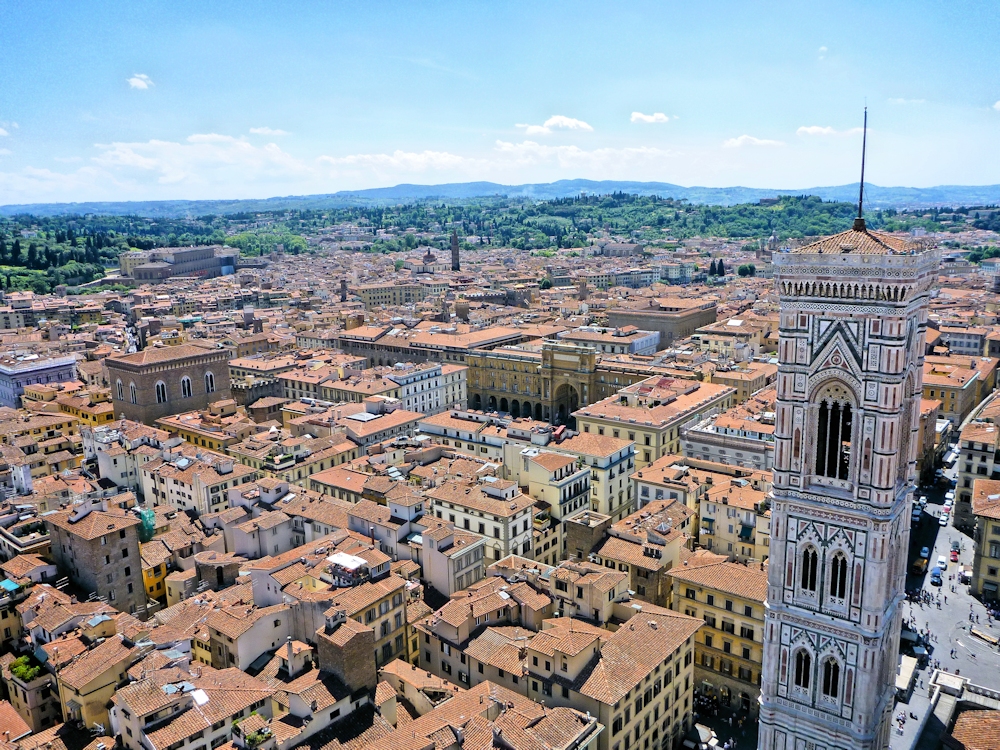 From the Duomo we headed for Ponte Vecchio, which is a medieval bridge over the Arno River. The pictures of this bridge look beautiful, so I couldn't wait to see it. I was slightly disappointed by the bridge, it was a bit run down looking, but the most disappointing was that when you walk over the bridge, the shops that line it are tourist markets…I'm not a fan of tourist markets. But Gelato makes everything better, so we found a Gelato shop and wandered some of the near by streets.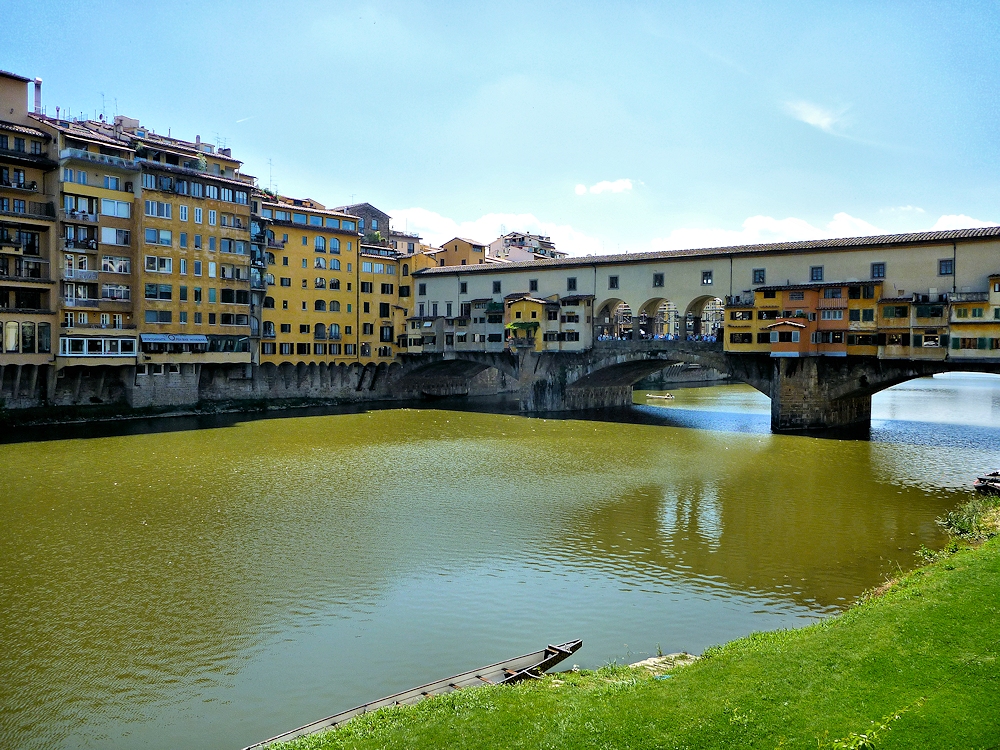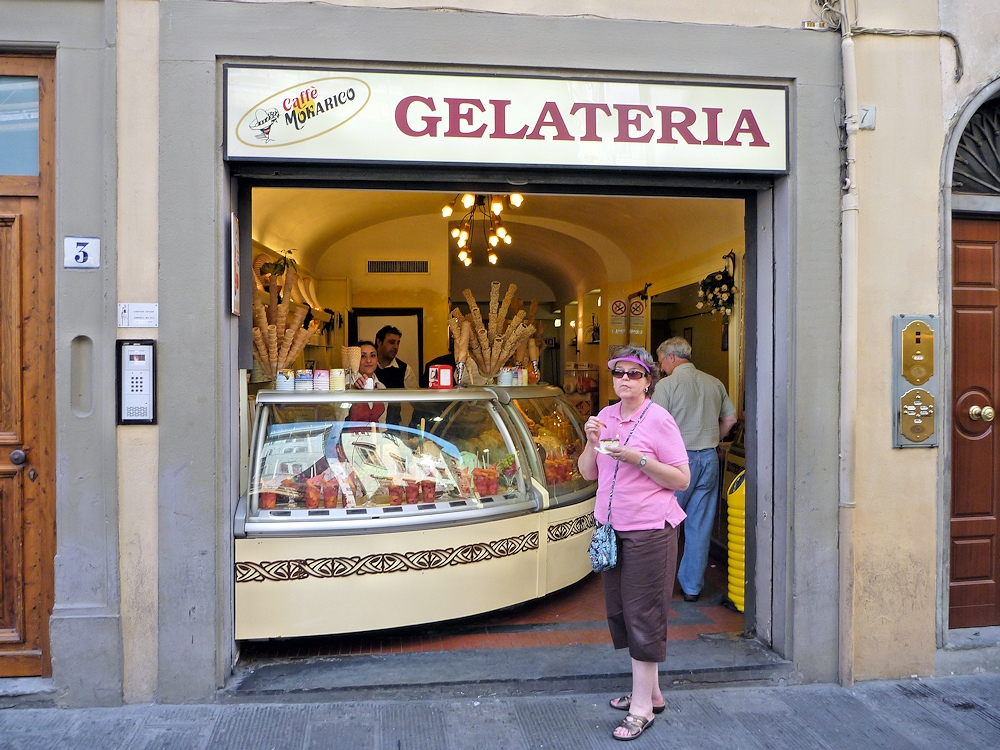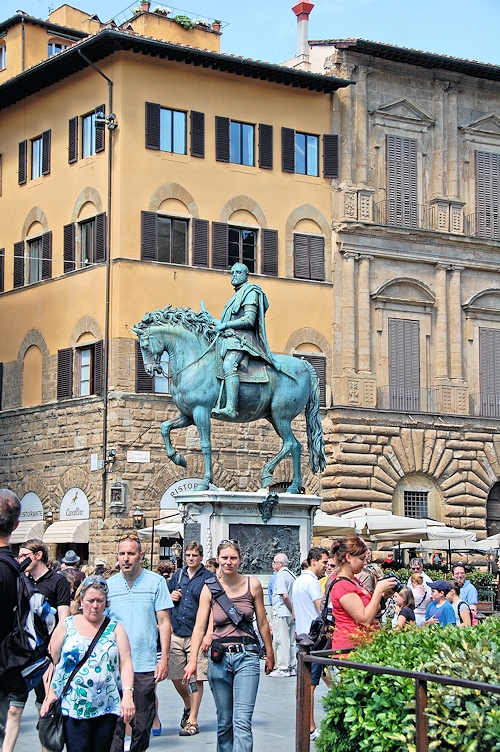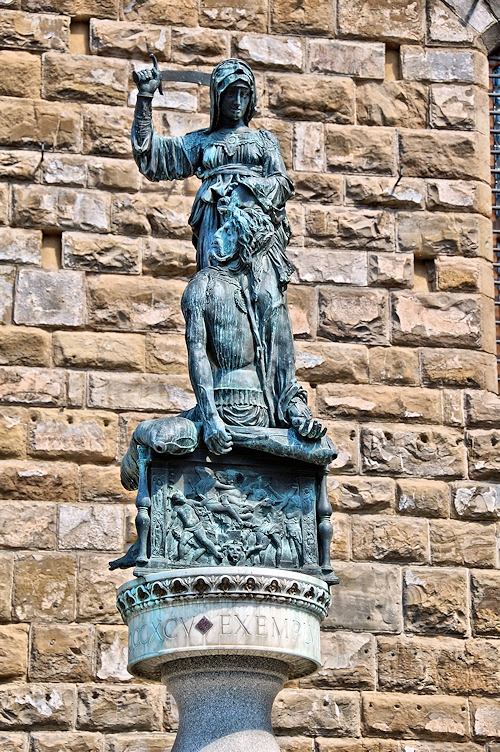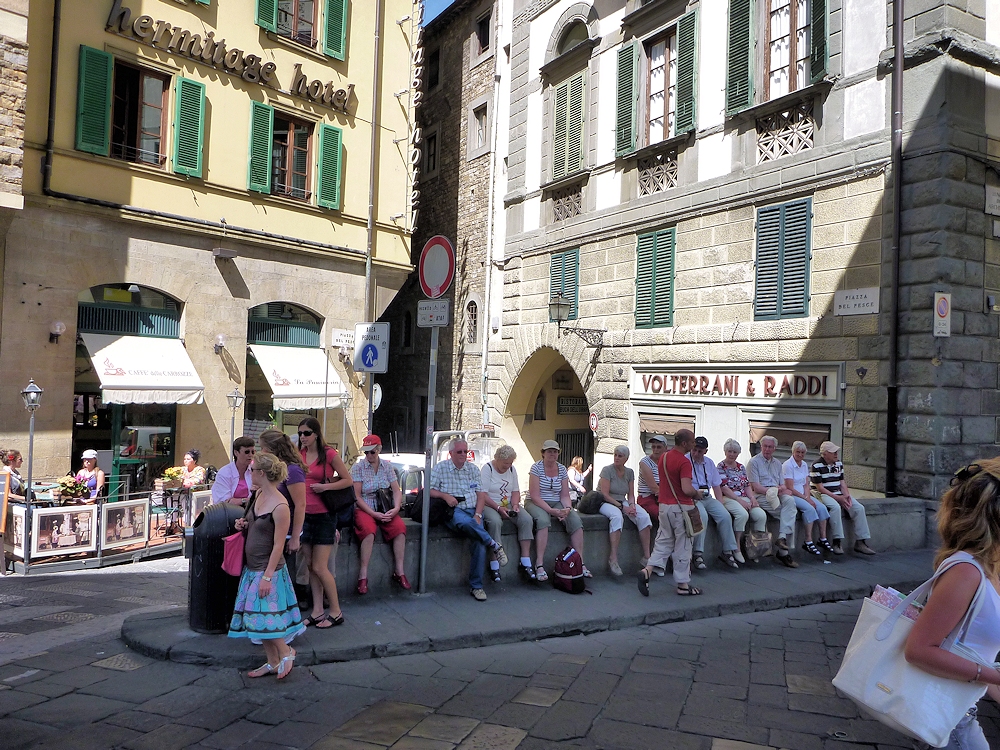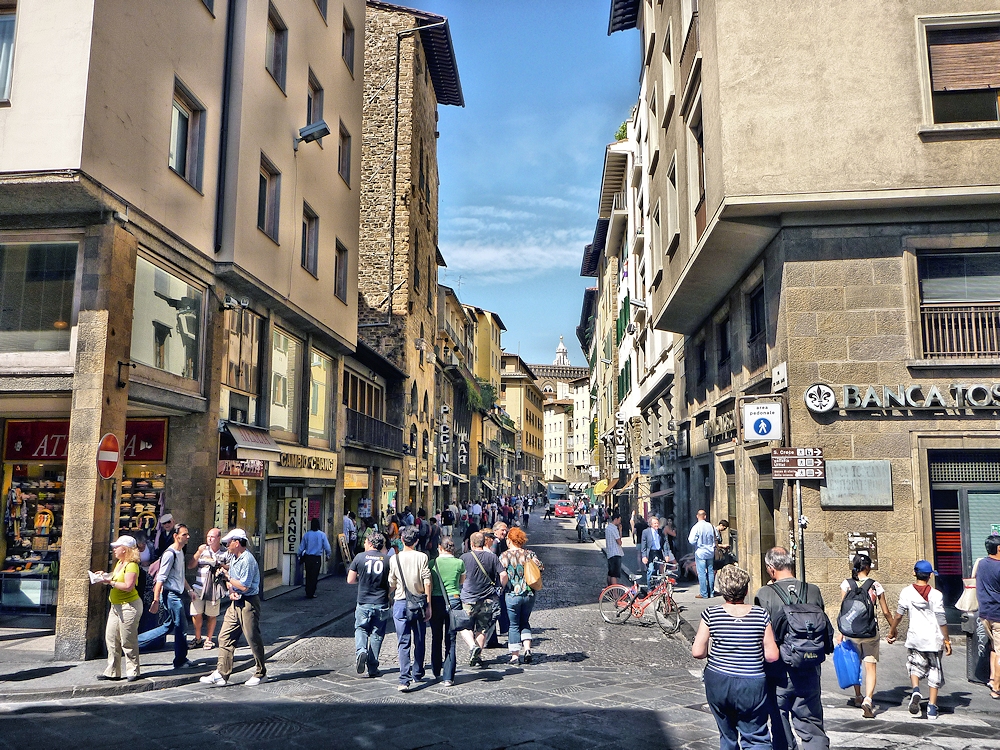 Eventually we found our way back to the hotel, and then to a near by restaurant for supper. Curtis refuses to eat at restaurants within the tourist hubs so we ended up walking around for about an hour to find a little tucked away place, which as we find throughout our trip… are the best!

Adventure is for everyone!

Jill is the founder, writer, photographer and travel agent at Chasing Adventure Travel. An adventure travel blog that has morphed into a travel agency, specializing in Active and Adventurous Travels.

Jill has traveled worldwide and spent almost 2 years traveling continuously with her husband. She has traveled to resorts, crossed an ocean on a cruise ship, motorcycled multiple times around Europe and experienced self-guided long term travel.

~ Dreamer, doer and energetic go-getter. Curiosity has inspired adventurous world travel. Imagination is everything ~

*Chasing Adventure Travel is in affiliation with Nexion Canada.

Latest posts by Jill Patterson (see all)